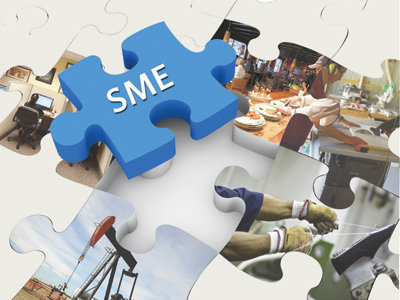 Bank of Africa targets SMEs in training drive
May 14th, 2018 – Pan-African lender, Bank of Africa is eyeing to grow small and medium enterprises (SMEs) clientele by holding free monthly workshops.
The bank, with 30 branches since its launch in 2004, said the customer engagement forums dubbed SME Clinics aim to enable small businesses to tap new opportunities, especially within the government's Big Four agenda on housing, healthcare, food security and manufacturing in counties.
Managing director Ronald Marambii said experts would engage SMEs in tackling challenges that hamper growth via a one-on-one interaction to help them scale up. "The concept was developed a few years back and we are focusing on a topical area that will impart knowledge on scaling up business performance," he said.
Pharmaceuticals, oil and petroleum, farming, real estate, construction firms and other businesses contributing close to half of the gross domestic product are targeted in the year-long drive.
The move comes after another pan-African lender, Ecobank, launched a platform where Kenyan entrepreneurs can trade with other SMEs across its 33 markets in Africa.
Written by Daily Nation
Photo: Financial Tribune
https://www.nation.co.ke/business/Bank-of-Africa-targets-SMEs/996-4561904-14rv588/index.html
Related Post
May 28th, 2018 – Research by the Industrial Development Corporation (IDC) found that small to medium-sized enterprises (SMEs) who have...
Tbilisi (GEORGIA) – May 8th, 2018 – With economic growth in Europe and Central Asia having peaked, following 2.7% growth in 2017 and a p...
May 21th, 2018 – Programmes and initiatives within ESA that could be of particular interest to SMEs are listed below. ESA programmes a...