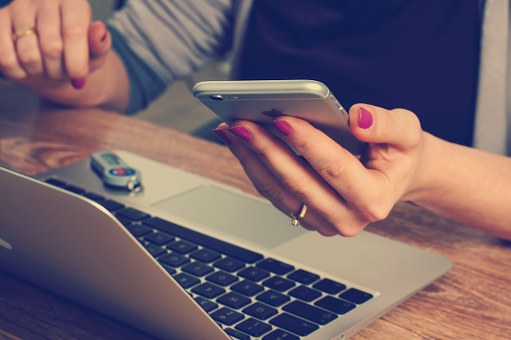 Closing the Gender Gap on Entrepreneurship in Europe
30th August, 2018 – Even in 2018, women remain an under-exploited talent pool in the global workforce, especially in small and medium-sized enterprises. The bloc has launched several initiatives to combat this problem, providing financial support and training, as well as access to growing networks of female entrepreneurs.
A 2014 study from the European Commission (EC) found that there were around 10.3 million female entrepreneurs working throughout the European Union. This may sound impressive, but consider that women make up about one-third of all self-employed Europeans, and less than 30 percent of startup entrepreneurs – despite comprising more than half (52 percent) of total population, which sits at over 500 million.
Worse yet, global gender parity is diminishing for the first time since the World Economic Forum began measuring it in 2006. Though Western Europe has reduced the gender gap to 25 percent, an average disparity of 32 percent worldwide remains to be closed. In countries like Italy, Cyprus, Greece, Malta, and Spain, where female employment rates are below 60 percent, progress is especially slow.
This isn't to say there aren't impressive female entrepreneurs in Europe. On the contrary, there are hundreds, and along with a strong desire for increased female leadership within the bloc. "Of course women are ready to be in all the bigger institutional positions and governmental positions. We are ready to have women as a president, as a prime minister, ready to have a woman as President of the Republic", says Italian entrepreneur and former European Parliament member, Luisa Todini, of Italy's exclusive non-profit Comitato Leonardo.
Women are also demanding more from their leaders. On top of increasing diversity, integrating women's skills and perspectives into the workforce has serious economic benefits. The World Economic Forum projects that reducing gendered imbalances could boost GDP anywhere between 9-27 percent. McKinsey Consulting Firm estimates that achieving women's equality would contribute an additional 12 trillion dollars (10.3 trillion euros) to the global economy by 2025.
To help the bloc achieve the social and economic benefits of gender equality, the Commission and other groups have identified several obstacles that stand in the way of female entrepreneurs, and have created a wealth of resources to overcome them.
More…https://www.southeusummit.com/europe/closing-the-gender-gap-on-entrepreneurship-in-europe/
Written by South EU Summit
Related Post
November 7th, 2018 – As economic growth forecasts across Europe continue to improve, SMEs with international ambitions remain optimist...
November 8th, 2018 – WHEN we speak of SMEs, we're speaking of businesses that employ about 50-odd people and bring up to SGD100 mill...
November 14th, 2018 – The Asian Development Bank (ADB) recently agreed to make an equity investment of USD 25 million into Exacta Asia...