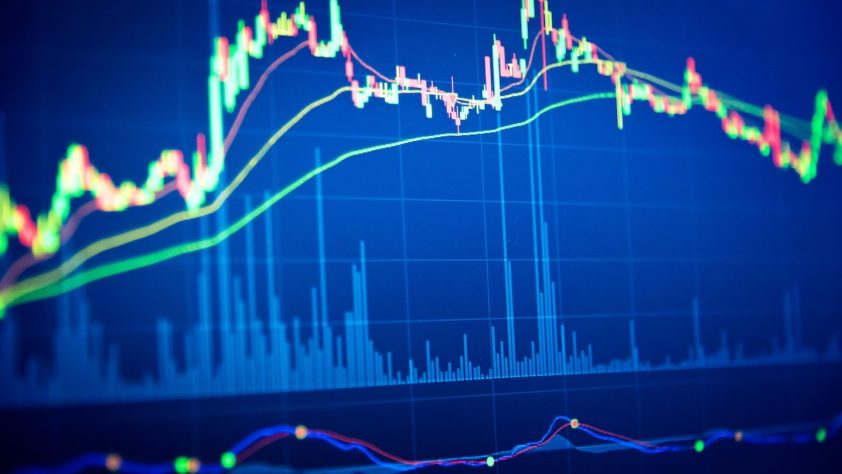 Reality Shares and Nasdaq launch blockchain economy index
November 14th, 2017 – Reality Shares and Nasdaq announce the creation of the Reality Shares Nasdaq Blockchain Economy Index, a smart-beta index that tracks the growth and development of leading global companies creating and implementing blockchain solutions.
An ETF that will track the Index is already in the works, with Reality Shares filing for it on November 2, 2017.
Reality Shares and Nasdaq compiled the index by utilizing internal and external research and their proprietary Blockchain ScoreTM ranking system. The Index is comprised of global companies that seek to capitalize upon transformational blockchain technology that may potentially disrupt the markets in which they operate.
Reality Shares partnered with Nasdaq because of the exchange's established interest and experience in blockchain technology.
"The collaboration between Nasdaq and Reality Shares represents a tangible way to track the growth of an industry that may revolutionize the way commerce is conducted, and yet is still in its infancy," said Fredrik Voss, Vice President of Blockchain Innovation at Nasdaq.
Blockchain technology functions as a secure and unalterable digital ledger of peer-to-peer transactions that is transparent to all, and not reliant on a third party for management. The Index methodology identifies companies involved with developing and implementing trusted transaction solutions based on a peer-to-peer distributed network. Applications that may be deployed by companies utilizing blockchain technology may affect global payments, data storage, transactional records and supply chain management.
"Reality Shares recognized the tremendous growth potential of blockchain technology, and subsequently teamed up with Nasdaq to identify what we believe to be the leading global companies deploying resources to develop blockchain applications," said Eric Ervin, CEO of Reality Shares. "As these new applications are deployed, we believe these companies will most likely become disrupters in their industries, with potential to profit at the expense of laggard companies that do not deploy blockchain applications."
Written by Finextra
Photo: CoinDesk
https://www.finextra.com/pressarticle/71574/reality-shares-and-nasdaq-launch-blockchain-economy-index
Related Post
2th July, 2018 – Leveling the playing field for Small and Medium-sized Enterprises (SMEs) in Africa is one of FAPA's (Fund for A...
A great source of employment Last year on 27 June we celebrated for the first time the Micro-, Small and Medium-sized Enterprises Day. Those...
June 14th, 2018 – The International Finance Corporation (IFC), a member of the World Bank Group, has provided a MXN$350 million loan (...