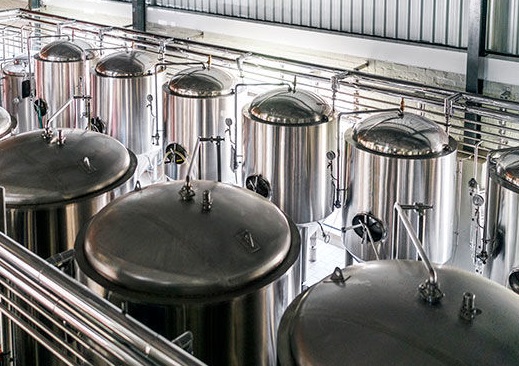 Small businesses in Central Asia receive support from EBRD
The EU and EBRD have officered additional support to small and medium sized businesses in Central Asia, in an attempt to support job creation and economic growth within the region.
August 7th, 2017 – Central Asia has been on the trading route between East and West for centuries. However, small and medium-sized enterprises (SMEs) have only slowly developed in the region. Yet they are an important part of sustainable economic growth in the Kyrgyz Republic, Tajikistan and Turkmenistan.The EBRD have financed a package of more than €42 million in loans to SMEs for this market segment in these countries. The loans are backed by more than €11.2 million in funds by the European Union (EU) to provide direct support to SMEs through risk-sharing and technical assistance.
From small to medium size
The EBRD has begun providing support to some countries. In Khujand, Tajikistan's second largest city, wood-processing company Fortuna is one of the first. The demand for timber products has risen in the country over the last few years – a typical phenomenon in many emerging economies, where the population is interested in furniture products.
Fortuna decided to increase its activities from local to larger scale industrial production. With a US$900,000 loan, the company invested in automated wood processing equipment, such as automated sawing and splicing machines, calibrating machines, a matching centre with computerised numerical control and a wood drying chamber.
"This investment was a crucial step for us that led to a 25 per cent increase in our turn-over of locally produced timber products," said Dado Ochilov, Fortuna's owner. Mr Ochilov continued, "Our company now offers a full range of different products: standard and custom-made doors, wooden window frames, parquets and moulding products. Each year, we manufacture more than 500 cubic meters of finished goods." Entrepreneurs around the region have taken the plunge of expanding their activities. In Turkmenistan, local brewer Yager has benefitted from an increasing demand for its beer – so much so that the company brought a former brewery back into action in the capital Ashgabat.
As a result, it had to increase production in its main plant in the country's second largest city, Turkmenabad."The initial plan for buying the old brewery was to use it as a warehouse, but we soon realised that it served its initial purpose much better," said the owner, Abray Allaberdiyev. "It was an excellent opportunity to grow our market share and expand our offer more extensively to our capital city, but we needed to invest first to seize it."
Over the last three years the EBRD has supported Yager with several loans. Due to the support Yager was able to boost production by 50 per cent at its main site and to purchase distribution vans, fridges and equipment for its new brewery in Ashgabat.Yager invested not only in its own but also in the planet's future, by procuring a CO2 recovery system. This will help to recover all CO2 generated in the fermentation and heating process and reuse it for the beer production.Across the Central Asian steppe and mountain ranges – a similar company faces different challenges in the Kyrgyz Republic. An EBRD loan helped local drinks producer Bear Beer to successfully expand its offer.
However, Bear Beer's success only partially insulated it from the effects of the economic slowdown and currency depreciations in Central Asia. The cost of debt rose sharply for firms and households that had borrowed in foreign currency but received their revenue in local currency.EBRD explains this is part of the broader problem that affordable local currency funding is rarely available in the region. The EBRD's SME Local Currency Programme is intended to develop local currency and local capital markets in general, but also to explore new ways of supporting its existing clients in challenging economic times.The programme is supported by the Early Transition Countries Fund*, the US Treasury, Switzerland and Japan.For Bear Beer this meant that the company was able to convert the existing loan, provided in hard currency, into local currency some.
Advice for growth
As well as financial support the EBRD offers all three companies benefitted from a comprehensive support package. This included advice on how to grow their business – a programme funded in Central Asia by the EU, Switzerland and the Early Transition Countries Fund*.This took the form of helping the companies develop a business plan, introducing management information systems, strengthening quality control and enhancing financial reporting.Bear Beer, is one of the few drinks producers in the Kyrgyz Republic to have obtained international quality standard certifications.The benefit is believed to be substantial, Mr Abdrazakov explained. "The EBRD is a strategic partner for us and has helped us to become a leading drinks producer in the Kyrgyz Republic, thanks not only to their funding but also to their support in helping us adopt international industry standards for quality."There are many SMEs with very good growth potential in Central Asia, said Neil McKain, the EBRD's Director for Central Asia."We are helping them to realise it. This does not only include loans, but also the advice at crucial stages of their development – before, during and after they obtain finance.""SMEs are key players for innovation and growth, both in Europe and Central Asia. By supporting them, the EU is contributing to job creation and economic growth in the whole region," added Johannes Stenbaek Madsen, Head of the Cooperation Section of the EU Delegation to the Kyrgyz Republic.
Written by Relocate Global
https://www.relocatemagazine.com/news/enterprise-small-businesses-in-central-asia-receive-support-from-ebrd
Related Post
May 28th, 2018 – Research by the Industrial Development Corporation (IDC) found that small to medium-sized enterprises (SMEs) who have...
Tbilisi (GEORGIA) – May 8th, 2018 – With economic growth in Europe and Central Asia having peaked, following 2.7% growth in 2017 and a p...
May 14th, 2018 – Pan-African lender, Bank of Africa is eyeing to grow small and medium enterprises (SMEs) clientele by holding free mo...