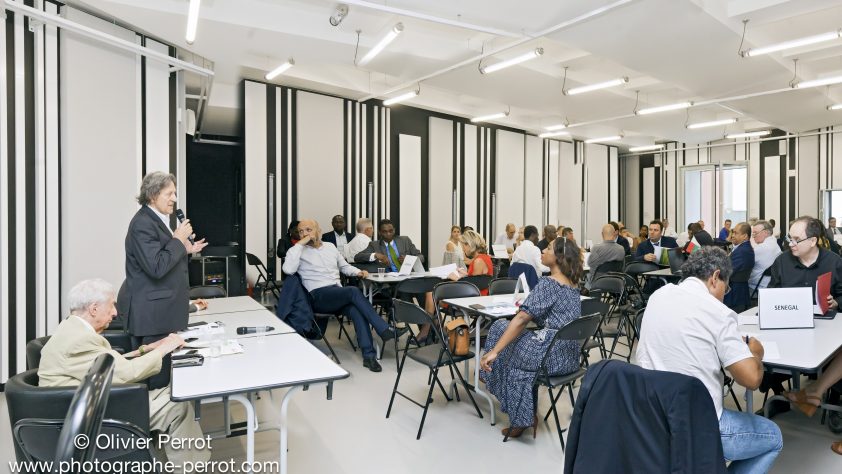 Cooperation between French and Sub-saharian SMEs: the support of WUSME and its partners
August 1th, 2017 – On 27th June, 2017, in Paris, the Agency for independent Enterprises foreign development, organised a meeting to promote the creation of new partnerships between micro and medium-sized enterprises in Sub-Saharan Africa and France.
The Agency was founded in 2016 by Robert Holtz and Michel Fossaert with the support of WUSME. For this reason, ADE INTERNATIONAL has the function to represent the World Union of SMEs in France.
The meeting involved six African countries: Senegal, Ivory Coast, Cameroon, Guinea, Gabon and Madagascar.
Approximately a hundred SMEs had the opportunity to identify and discuss new business opportunities around the four main themes: training, agriculture, building construction and new technologies.
ADE INTERNATIONAL is implementing this action in order to better inform, assist and encourage French and African enterprises in developing new relationships with the support of the BPI (Banque Publique d'Investissement = literally, Public Investment Bank), the Regional Council of Île-de-France and the MEDEF (Movement of the Enterprises of France).
Four workshops (relating to Senegal, Guinea, Cameroon and Madagascar) addressed to French enterprises will be hosted in Paris in 2017.
To follow up, in 2018 ADE INTERNATIONAL will promote the SMEs missions in each of these Countries.
Jérôme Costa, who participated in representation of WUSME, took the floor to bring President Terenzi's message and point out the aims and actions pursued by WUSME globally as well as in the African continent particularly, where twenty countries are already firmly tied to the Organization.
Photo: Olivier Perrot
Related Post
REPUBLIC OF SAN MARINO – January 31th, 2018 – The Written Statement presented by WUSME for the fifty-sixth Session of the Commission...
January 19th, 2018 – EU now (in January 2018) confirmed what WUSME in September 2014 in its workshop "Waste to Energy" already rec...
January 17th, 2018 – India had an important economic growth in the last few years and, according to forecasts, also for 2018 positive valu...