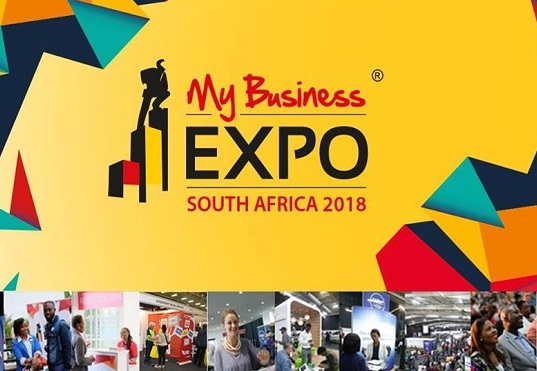 Launch of WUSME in South Africa
April 6th, 2018 – WUSME has been officially presented in South Africa during "My Business Expo 2018" which took place on February 21st-24th 2018 at the Gallagher Estate Convention Centre in Midrand, Province of Gauteng, South Africa. WUSME Ambassador for South Africa Mr. Godel Sefu attended the event on behalf of the Organization, supported by ENN Africa, an interactive platform for entrepreneurs to cooperate and activate business tools for the development of their business.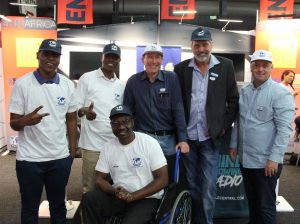 The Exhibition, organized by the National Small Business Chamber, is among the most important and successful in Africa and has represented, for the past ten years, an occasion of networking for those who start or are developing their business. Two days dedicated to conferences, seminars, sessions and events, training and business. The promotion of WUSME in South Africa will continue at "Startup Show" scheduled for August 2018.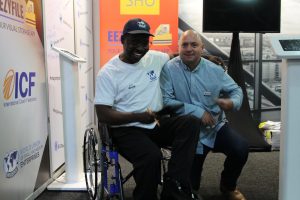 Photo No.1.: left to right. Mr. Lesego Molotsi (Founder of Hustle Central), Mr. Isaac Mavuso (Founder of The Facilitator), Mr. Bruce du Rand (Mankind Project South Africa), Mr. Friedel Weihe (Founder of EezyFile) and Mr. Stephen Read (Founder of ENN Africa).
Down sitting: Mr. Godel Sefu (WUSME Ambassador – South Africa, Founder of Redeeming Hope for the Disabled & WUSME PATEI).
Photo No.2.: Mr. Godel Sefu and Mr. Stephen Read.
Related Post
REPUBLIC OF SAN MARINO – April 20th, 2018 – From Sunday 22nd to Tuesday 24th April 2018 in New Delhi (India) there will be the INTERNATI...
April 16th, 2018 – India had an important economic growth in the last few years and grants interesting business opportunities for companie...
VIENNA (AUSTRIA) – April 6th, 2018 – On 4th April 2018 WUSME General Secretary Norbert W. Knoll von Dornhoff met the President o...