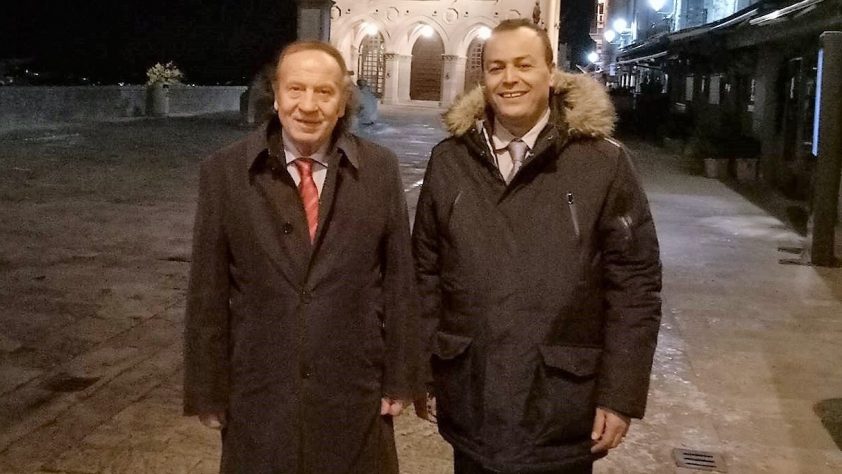 The new WUSME Ambassador for Morocco
REPUBLIC OF SAN MARINO, May 2th, 2017 – WUSME is actively developing its network of Ambassadors with the aim of expanding its visibility globally. In Africa, the presence of the Organization has been strengthened through the appointment of nine WUSME Ambassadors with specific reference areas.
Among the countries concerned also Morocco, represented by the WUSME Ambassador Mohamed El Ouahdoudi, where, since 2000, the institutions have been engaged in reforms aimed at strengthening the macro-economic framework and environmental conditions for economic operators. Measures that have led to an improvement of its position at the regional and international level, in a global context of constant change.
In the photos: Mohamed El Ouahdoudi with WUSME President Gian Franco Terenzi at the WUSME Headquarters and Public Palace of Republic of San Marino last January 14, 2017
Related Post
REPUBLIC OF SAN MARINO – July 18th, 2017 – WUSME has prepared a report titled "Impacts of Climate Change on the Global Economy, pa...
REPUBLIC OF SAN MARINO, July 5 th, 2017 – WUSME has further increased its visibility in the world through the introduction of other ne...
REPUBLIC OF SAN MARINO – July 5th, 2017 – WUSME recently presented its Quadrennial Report to the UN ECOSOC for the period 2013-2...