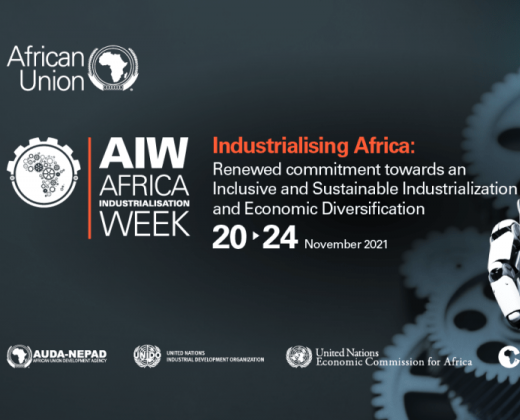 Africa Industrialization Week 2021 at UNIDO
A series of webinars on themes such as the Fourth Industrial Revolution, climate-related challenges in industrialization, and opportunities for Japanese and other international investors on the African continent, marked the beginning of Africa Industrialization Week 2021 at the United Nations Industrial Development Organization (UNIDO).
Africa Industrialization Week, observed by the United Nations system each year in November, focuses on raising awareness of the importance of Africa's industrialization and the challenges faced by the continent.
In 2016, the United Nations proclaimed the period 2016-2025 as the Third Industrial Development Decade for Africa (IDDA III) and tasked UNIDO with leading the implementation of the Decade, in collaboration with a range of partners.
More…https://www.unido.org/news/africa-industrialization-week-2021-unido
Written by Unido
Related Post
December 16th, 2021 – Applications have opened in Africa and Asia for the Adaptation SME Accelerator Project (ASAP), a programme for S...
January 4th, 2022 – Over the coming years and decades, intelligent industry, and the underlying key technologies of the Fourth Industr...
December 31th, 2021 – The threat landscape continues to evolve and businesses across APAC are aware of this. As such, more organizatio...