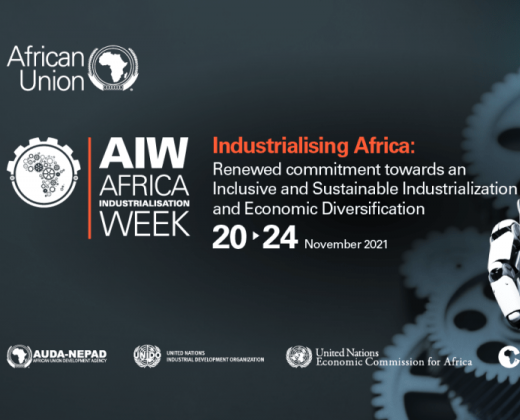 Africa Industrialization Week 2021 at UNIDO
A series of webinars on themes such as the Fourth Industrial Revolution, climate-related challenges in industrialization, and opportunities for Japanese and other international investors on the African continent, marked the beginning of Africa Industrialization Week 2021 at the United Nations Industrial Development Organization (UNIDO).
Africa Industrialization Week, observed by the United Nations system each year in November, focuses on raising awareness of the importance of Africa's industrialization and the challenges faced by the continent.
In 2016, the United Nations proclaimed the period 2016-2025 as the Third Industrial Development Decade for Africa (IDDA III) and tasked UNIDO with leading the implementation of the Decade, in collaboration with a range of partners.
More…https://www.unido.org/news/africa-industrialization-week-2021-unido
Written by Unido
Related Post
July 20th, 2022 – As financial experts continue to predict an Australian recession in the next two years, concerning new research has ...
June 27th, 2022 – Seventy-seven per cent of small and medium-sized businesses in Eastern Europe, the Middle East, and Africa are plann...
July 9th, 2022 – British International Investment (BII) and INOKS Capital have announced the launch of a $25 million trade access prog...