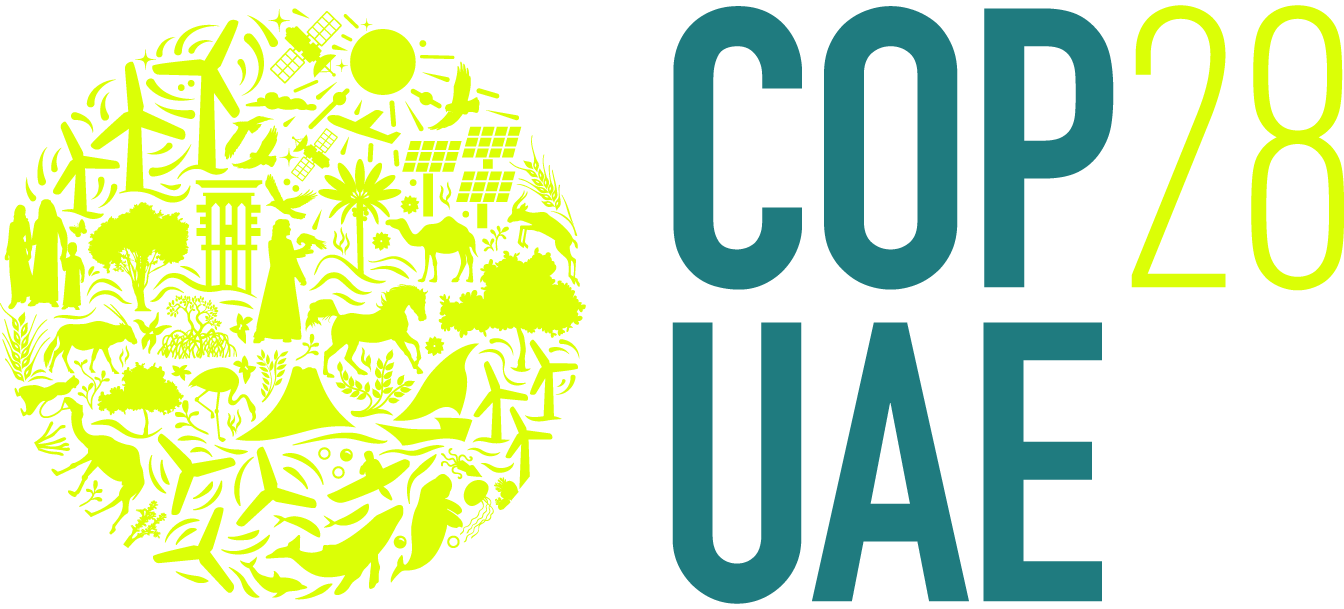 WUSME at COP28 (Dubai, UAE) with a Side Event and Exhibit with Partner Organizations with special focus on MSMEs
WUSME will actively contribute to COP28 with an official SIDE EVENT on DEC 3 (16:45 – 18:15 local time) held in association with Partner Organizations on "MSMEs facing energy transition: innovative solutions in finance & technology for value chains" and an EXHIBIT from December 1 to 3 on "MSMEs and Crafts facing the energy transition: technology and financial best practices".
We are delighted to invite you to attend the Official EXHIBI...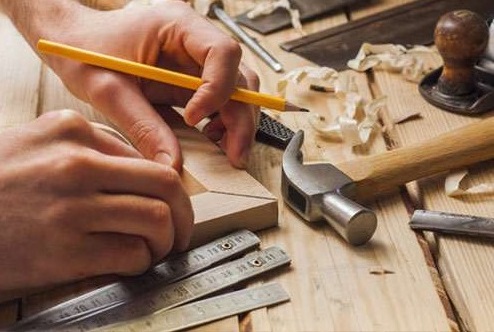 TRADES, CAREERS AND COMPETENCES
WUSME has always been committed to promoting training programs in business management and in particular in craft professions through collaboration with institutional organizations, academic institutions and professional associations in different countries. After the project "TuTumike", on 22 July 2014 an agreement was signed between WUSME, Secretariat of State for Labor of the Republic of San Marino and UNAS (National Union of Craftsmen of San Marino) for the realization of international training courses in crafts, inside the Professional Training School of San Marino and with the support of Master Craftsmen of San Marino.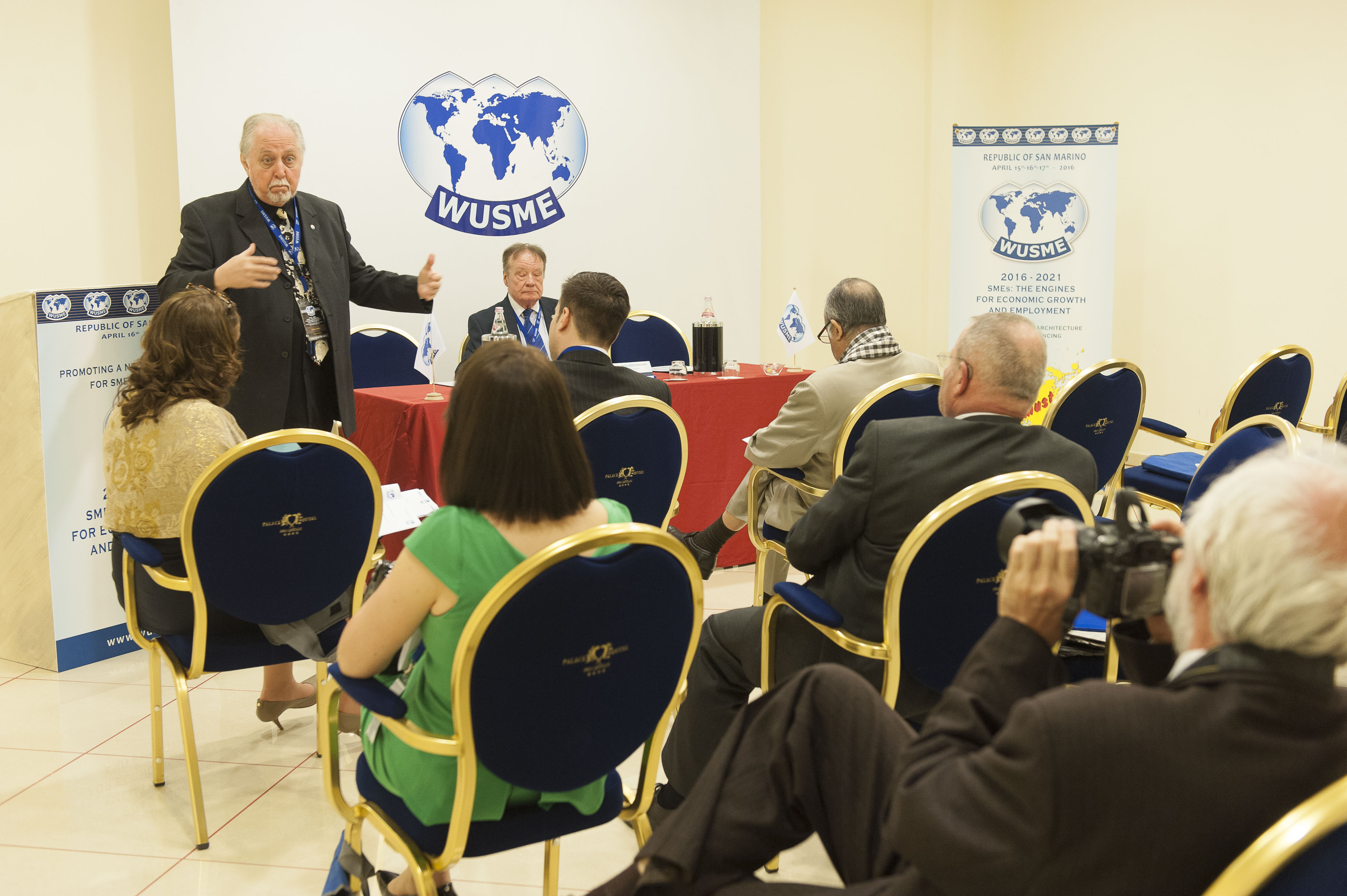 FINANCING SMES, ANSWERS ARE NEEDED
The above referenced workshop - held during the WUSME International Conference – saw Professor Dr. Norbert W. Knoll von Dornhoff serving as moderator. Among duties incumbent upon a moderator are the editing and presentation of Final Recommendations. In keeping with the theme of the workshop, that included highlighting the features and benefits of innovative and economically diverse SME financing proposals. Selected speakers were asked to provide their understanding, analysis and assessment of the various issues with an impact – either directly or indirectly – on the financing options available for SMEs.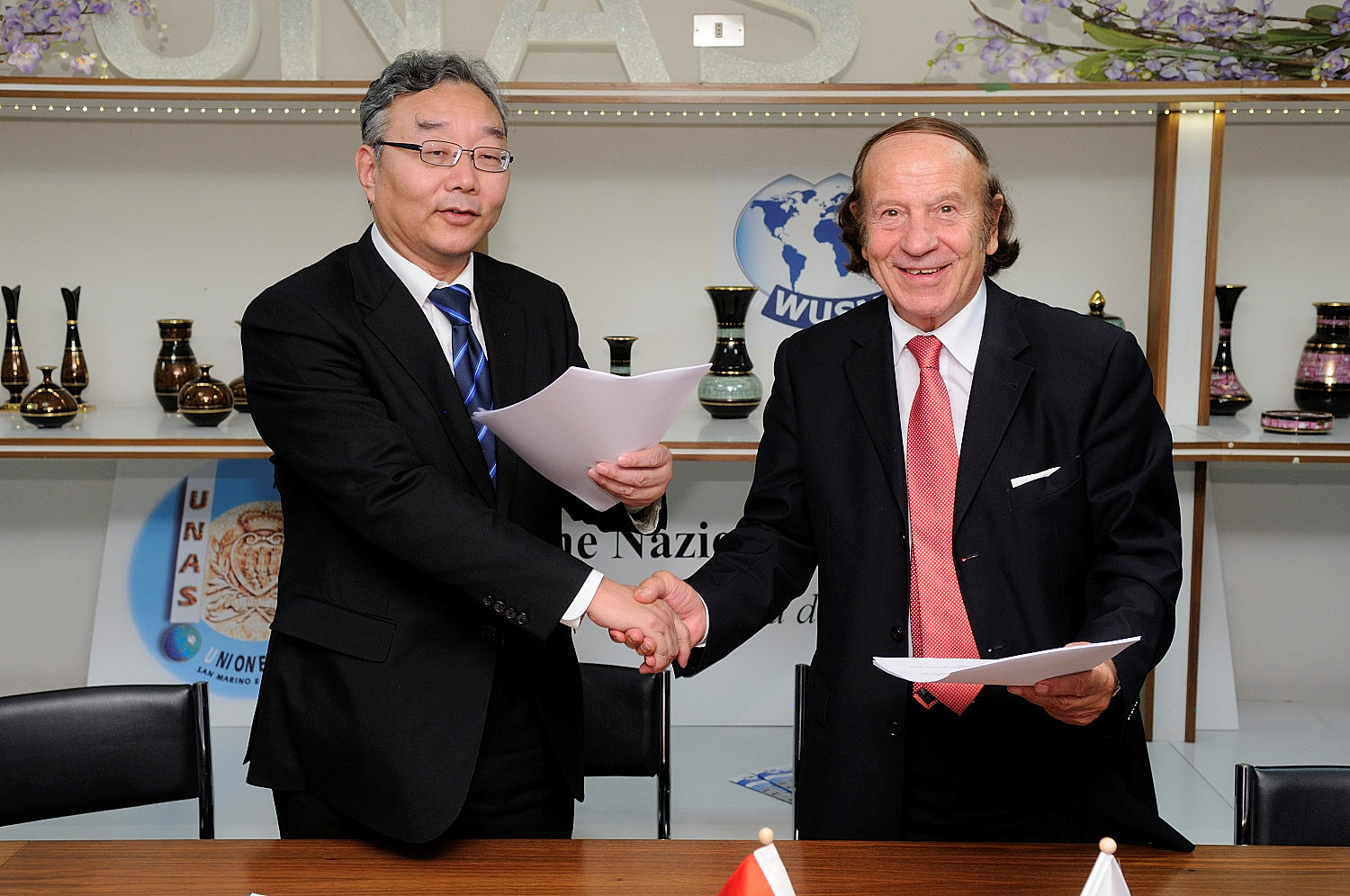 SME BUSINESS BEYOND THE CHINESE WALL
24 September 2015. An important date for WUSME and the General Chamber of Commerce / Federation of Industry and Commerce of Shanghai, date on which the collaboration between the two Organizations, as a result of many fruitful and friendly meetings incurred between their Presidents, Gian Franco Terenzi and Wang Zhixiong, has been formalized with the signing of a Memorandum of Understanding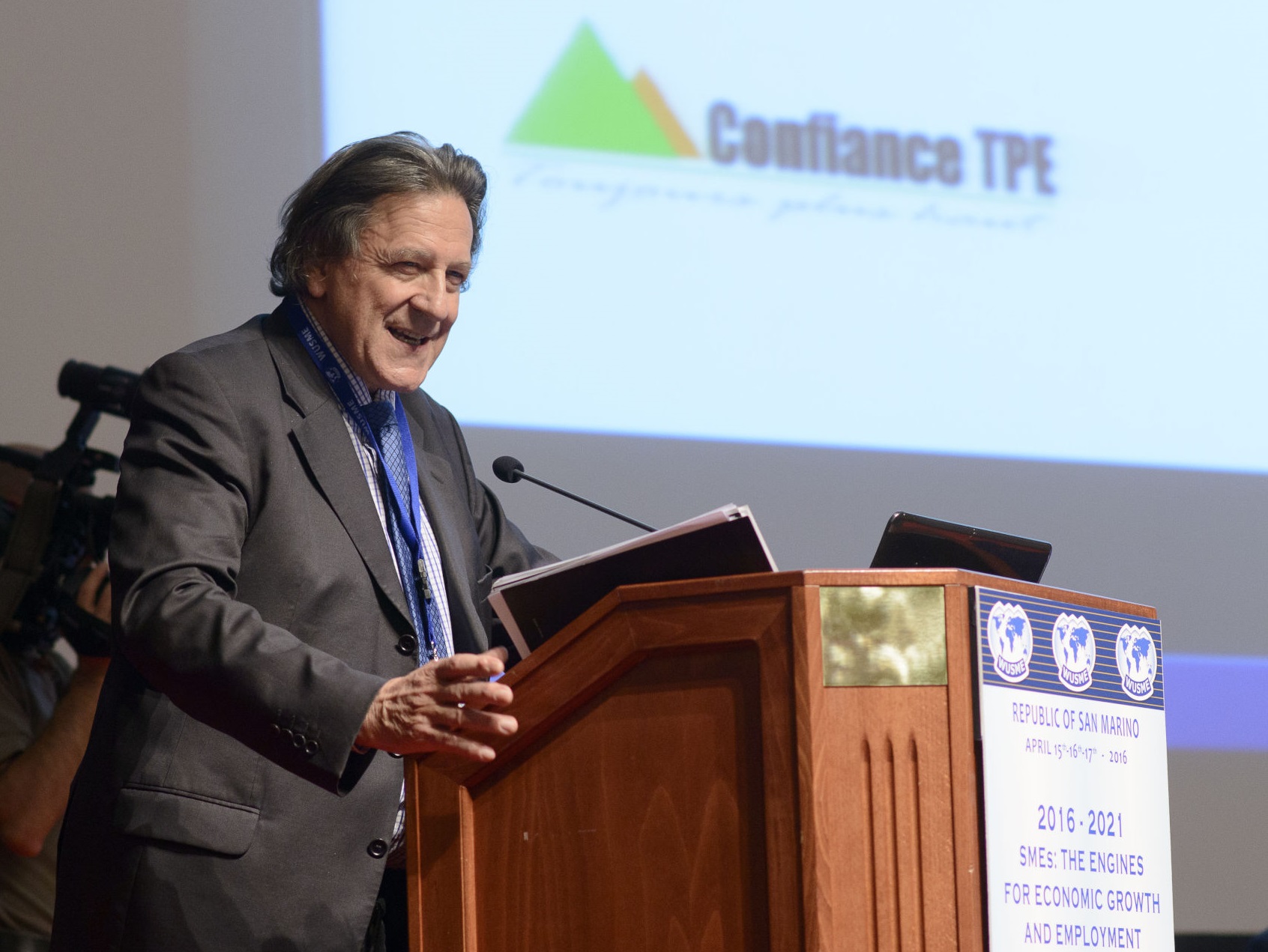 A PROGRAM TO HELP SMEs
During our last meeting in San Marino, Michel Fossaert, new Member of the Board of WUSME, made a valid argument for helping SMEs implement operating loans for the public financing. This platform provides support for the leaders of all small and medium enterprises wishing to use collective funding as a base from which they can submit their loan applications.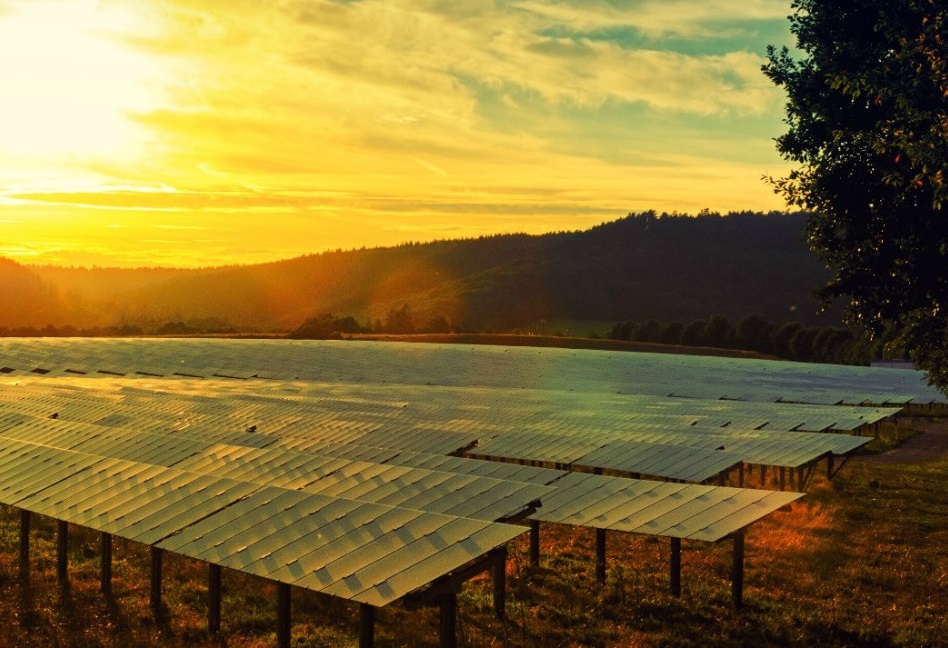 CLEAN ENERGY, THIS IS THE FUTURE
Clean energy and less pollution to strengthen economic growth and protect the health, through the production of energy from waste. Waste is the waste product of production and consumption process. Despite having lost any final utility, waste is still composed of materials which can be recovered through recycling or can be used to produce thermal and electric energy.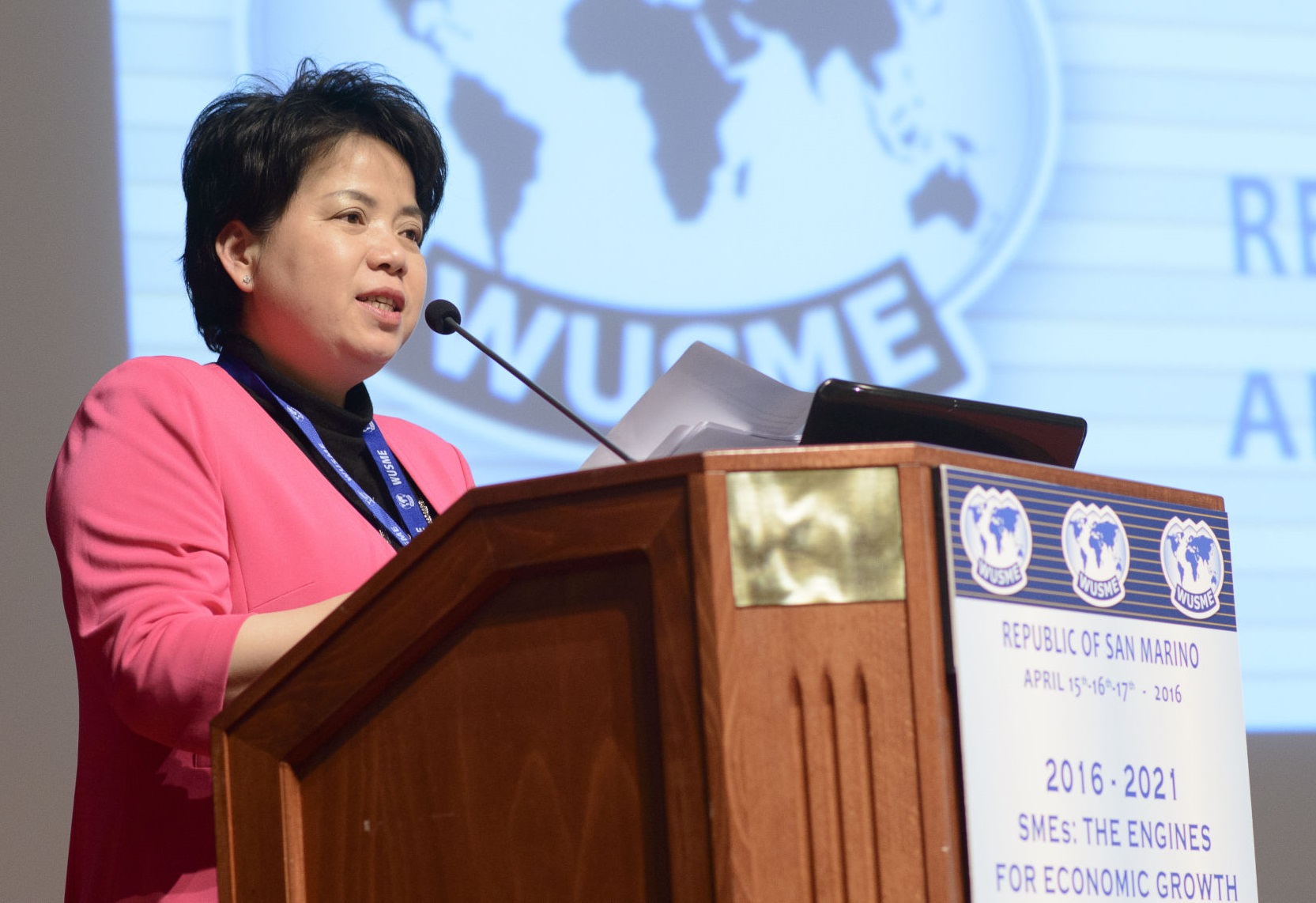 NEW WUSME REPRESENTATIVE OFFICE IN SHANGHAI
Following the meeting of the Board Committee held in San Marino on Nov 7, the establishment of a WUSME Representative Office in Shanghai has been approved by the Members of the Board Special Committee during its meeting held in San Marino on Nov 7. The Office shall be sector-oriented and mainly focus on LIFE SCIENCE. The office will be headed by Ms. Rongyong, member of the Board and first promoter of this initiative, in accordance and cooperation with the San Marino HQ.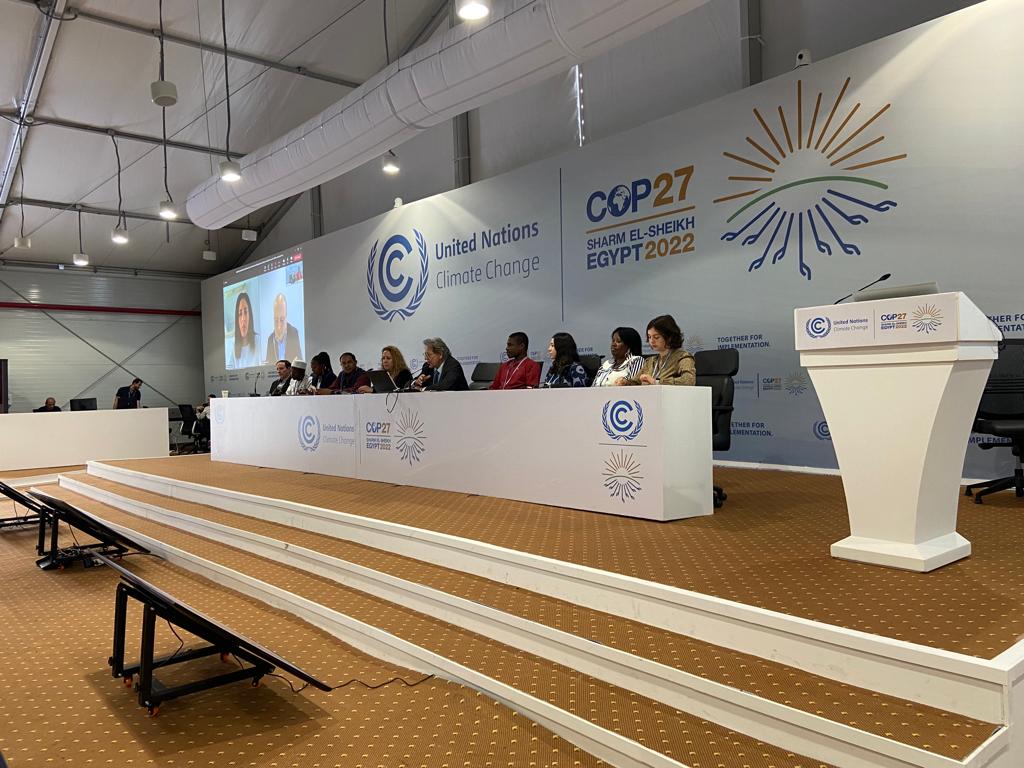 Special Status
As NGOs accredited and related to different International Organizations and Regional Institutions, WUSME may contribute to a number of activities
including information dissemination, raising awareness, submitting written & oral statements and papers, organizing side events, development education & training, policy advocacy, joint operational projects, participation in intergovernmental processes and in the contribution of services and technical expertise.