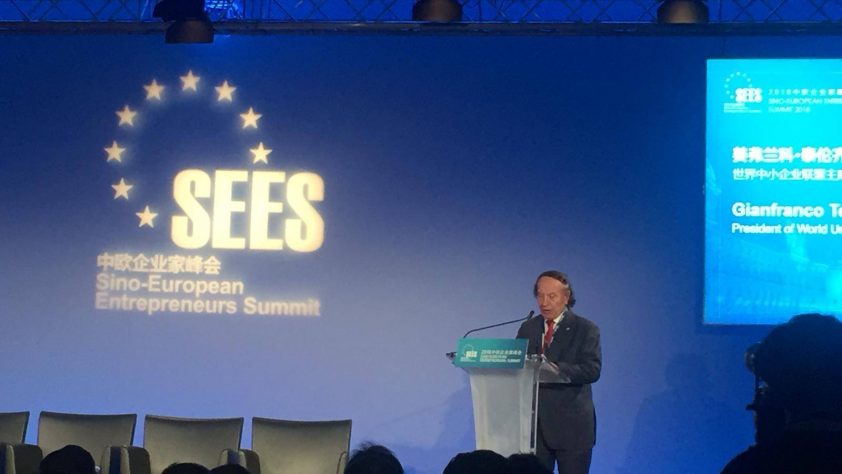 9th SINO-EUROPEAN ENTREPRENEURS SUMMIT (SEES)
PARIS (FRANCE) – 6th June, 2018 – The ninth edition of SINO-EUROPEAN ENTREPRENEURS SUMMIT (SEES) was held in Paris (France) on 4rd and 5th June, 2018, hosted by the Federation of Chinese and European Entrepreneurs.
The event was also attended by WUSME, International Organization based in the Republic of San Marino committed to supporting Small and Medium Enterprises worldwide and formally recognized by the United Nations by virtue of the Special Consultative Status with ECOSOC since 2013.
The summit held in Paris gathered over 500 Chinese and European leaders, entrepreneurs, experts and scholars of the economic and business world. An important occasion, which has become an annual event (eight sessions held in London and Paris since 2008), to conduct in-depth exchanges and discussions on current issues, as well as to strengthen the partnership between Chinese and European entrepreneurs. At the heart of the summit, the "Belt and Road" Initiative proposed by China in 2013, financial innovation China – European Union and globalization. The objective is the promotion of a new model for opening and innovating foreign investments, promoting the connectivity of China-Europe companies and the creation of a large Asia-Europe market.
The ninth edition of the SINO-EUROPEAN ENTREPRENEURS SUMMIT was co-chaired by Jean-Pierre Raffarin, former French Prime Minister and President of "FONDATION PROSPECTIVE & INNOVATION" (who stressed the importance of the Chinese "Belt and Road" Initiative, also highlighting the support expressed by the French President Emmanuel Macron) and by Long Yongtu, former Deputy Minister of the Ministry of Foreign Trade and Economic Cooperation and former Secretary General of the Boao Forum for Asia.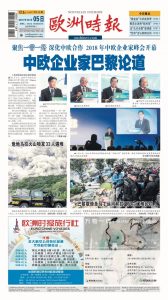 President Gian Franco Terenzi attended the Convention in representation of WUSME and spoke during the first day of the proceedings, reassuring his constant commitment to support SMEs. At the end of the French summit, highlighted the importance of the event as moment for gathering and discussion with the diverse delegates present.
"The Conference was an opportunity to explore and discuss the development of the 'Belt and Road' Initiative, linking Asia, Europe and Africa – WUSME President Gian Franco Terenzi underscored – but also to express considerations and indications on projects related to SMEs, addressing specifically opportunities of micro-financing and undoubtedly involving emerging countries. In fact, they need to grow and develop and micro-financing could be a useful and effective tool. In essence – WUSME President concluded – it could offer them the opportunity to play a supporting role in larger economic realities to contain and limit the phenomenon of immigration ".
Photo: The newspaper "Nouvelles d'Europe"
Related Post
KATOWICE (Poland) – December 6th, 2018 – WUSME is participating in COP24, the UN World Conference on Climate Change scheduled for De...
PARIS – November 13th, 2018 – As part of his ongoing commitment to supporting small and medium-sized enterprises worldwide, this...
KATOWICE (POLAND) – October 19th, 2018 – From 17th to 19th October, 2018, WUSME attended the 8th European Congress of Small and ...