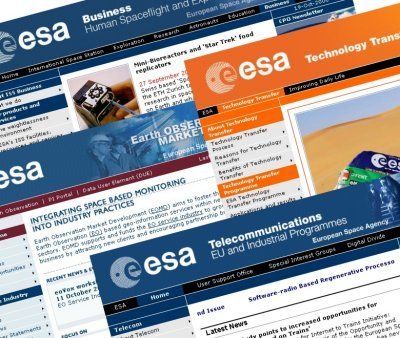 ESA SME initiative news
May 21th, 2018 – Programmes and initiatives within ESA that could be of particular interest to SMEs are listed below.
ESA programmes and initiatives
– Program rement actions reserved for SME and "Non-Primes" (C1-C4 clauses)
– Technology Research Programme (TRP)
– General Support Technology Programme (GSTP)
– TRP and GSTP Open and Intended Invitations to Tender on EMITS
– The Core Technology Programme (CTP)
– General Studies Programme (GSP)
– Advanced Research in Telecommunications Systems (ARTES)
– ARTES Entry initiative
– Kick-Start Activity
– InCubed
– NAVISP
– Technology Transfer Programme (TTP)
– PRODEX
– Permanently Open Calls for New Member States (NMS)
More…http://www.esa.int/About_Us/Business_with_ESA/Small_and_Medium_Sized_Enterprises/ESA_programmes_and_activities_of_interest_to_SMEs
Written by Esa
Related Post
2th July, 2018 – Leveling the playing field for Small and Medium-sized Enterprises (SMEs) in Africa is one of FAPA's (Fund for A...
A great source of employment Last year on 27 June we celebrated for the first time the Micro-, Small and Medium-sized Enterprises Day. Those...
June 14th, 2018 – The International Finance Corporation (IFC), a member of the World Bank Group, has provided a MXN$350 million loan (...