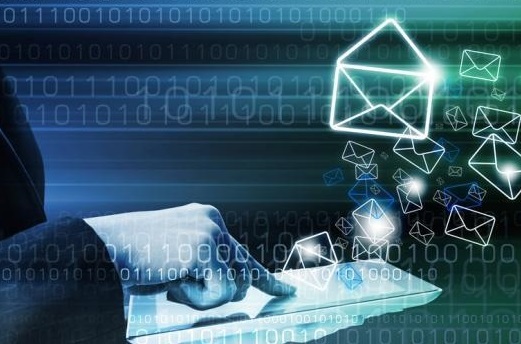 Global Messaging Security Market 2017-2022
DUBLIN – September 26th, 2017 – The "Messaging Security Market by Solution (Content Filtering, Email Encryption, Data Loss Prevention, Antispam), Service, Mode of Communication (Email Messaging, Instant Messaging), Deployment Mode, Vertical & Region – Global Forecast to 2022" report has been added to Research and Markets' offering.
The messaging security market size is expected to grow from USD 2.64 Billion in 2017 to USD 5.50 Billion by 2022, at a Compound Annual Growth Rate (CAGR) of 15.8%
The constant pressure of managing sensitive data of consumers while transmission, along with the need to manage stringent compliances, has led enterprises of all sizes to adopt messaging security solutions for critical information protection. Moreover, cloud-based deployment is gaining high traction in the market, as it requires less capital investment, helps decrease the operational and maintenance costs, and reduces the management's efforts. Cloud messaging security solutions are available according to customer's demand, wherein a customer can start or stop any service, at will. Messaging security solution helps organizations protect their communications and comply with stringent regulatory compliance.
Messaging security solution can be used for email and instant messaging modes of communication. The email mode of communication is expected to dominate the messaging security market and contribute the largest market share during the forecast period. It is expected to play a key role in changing the market landscape and grow at the highest rate during the forecast period, as the global organizations are heavily using email services which needed to be secured from advanced security threats.
Cloud deployment is the fastest-growing deployment mode in the messaging security market, as it benefits organizations with increased scalability, speed, 24/7 services, and enhanced management capabilities. Small and Medium-sized Enterprises (SMEs), in particular, have opted for cloud deployment, as it can help them to avoid costs pertaining to hardware, software, storage, and technical staff.
North America is expected to have the largest market size in 2017. Increasing penetration of the Internet and growing attacks over enterprise communications have led to the growing messaging security needs. Furthermore, rapid economic growth in the developing APAC countries, along with improving regulatory reforms and economic stability is driving the growth of the messaging security market in this region. In Latin America, SMEs as well as enterprises belonging to a range of verticals, such as Banking, Financial Services, and Insurance (BFSI), government, and healthcare and life sciences, which are expected to increase investments in messaging security solutions.
Key Topics Covered:
1. Introduction
2. Research Methodology
3. Executive Summary
4. Premium Insights
5. Market Overview And Industry Trends
6. Messaging Security Market Analysis, By Component
7. Messaging Security Market Analysis, By Solution
8. Messaging Security Market Analysis, By Service
9. Messaging Security Market Analysis, By Mode of Communication
10. Messaging Security Market Analysis, By Deployment Mode
11. Messaging Security Market Analysis, By Vertical
12. Geographic Analysis
13. Competitive Landscape
14. Company Profiles
Written by Markets Insider
Photo: Next-Era Prime
http://markets.businessinsider.com/news/stocks/Global-Messaging-Security-Market-2017-2022-1002581876
Related Post
5th September, 2018 – From 2007 to 2014, trade by ASEAN nations grew by a value of nearly US$1 trillion to a total of US$2.5 trillion....
10th September, 2018 – Rapid advances towards digital economy have encouraged enterprises in Latin America to embrace cloud computing ...
30th August, 2018 – Even in 2018, women remain an under-exploited talent pool in the global workforce, especially in small and medium-size...