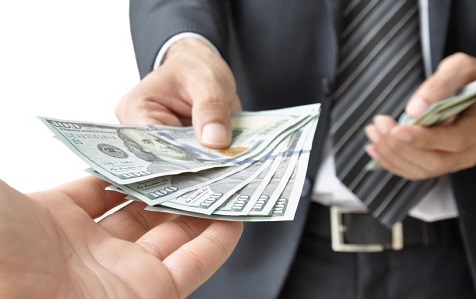 New funded trade finance program to benefit SMEs in developing Asia
October 26th, 2017 – The Asian Development Bank (ADB) and J.P. Morgan have signed an agreement to support trade in developing Asia. The partnership is the first of its kind under the ADB Trade Finance Program's (TFP) new funded risk sharing product.
Under this new agreement, ADB and J.P. Morgan will share risk—on a funded basis—on underlying trade finance transactions.
The agreement is expected to finance more than $100 million in trade, which will help importers and exporters in developing Asia. Small- and medium-sized enterprises (SMEs) will be the biggest beneficiaries to augment their pre- and post-shipment financing needs.
"We're delighted to launch this new funded product under the Trade Finance Program with J.P. Morgan, with which we've been supporting trade in developing Asia for many years," said Steven Beck, Head of Trade and Supply Chain Finance at ADB. "These partnerships provide more support for SMEs and underpin more growth and jobs."
"With the rebound in global trade, there is increasing optimism around business opportunities in emerging Asia. As a leading global trade bank, J.P. Morgan is well-placed to advise and execute cross-border transactions that facilitate this growth momentum. This program, our third collaboration with ADB, further cements our strong partnership and joint commitment to support our clients' trade financing needs and contribute to the overall regional economy," said Pravin Advani, Head of Global Trade and Loan Products at J.P. Morgan.
TFP provides guarantees and loans to over 200 partner banks to support trade. Backed by ADB's AAA credit rating, the program works with over 200 partner banks to provide companies with the financial support they need to engage in import and export activities.
Since 2009, ADB's TFP has supported more than 11,100 small- and medium-sized businesses across developing Asia—through over 16,000 transactions valued at over $28.5 billion—in sectors ranging from commodities and capital goods, to medical supplies and consumer goods.
J.P. Morgan and ADB Trade Finance Program's collaboration in the past has focused on supporting trade in Bangladesh, Pakistan, Vietnam, and other developing Asian countries. The launch of this new funded risk sharing product will enhance TFP's product offering and help to support more trade in developing Asia.
Written by SMBWorld Asia Editors
Photo: Enterprise Innovation
https://www.enterpriseinnovation.net/article/new-funded-trade-finance-program-benefit-smes-developing-asia-996852846
Related Post
WASHINGTON – January 9th, 2018 – The World Bank forecasts global economic growth to edge up to 3.1 percent in 2018 after a much ...
December 27th, 2017 – Australian fintech and challenger bank Tyro is set to launch a new set of financial solutions for small to mediu...
BUENOS AIRES – December 12th, 2017 – In a first of its initiative, the 164 nation World Trade Organization (WTO) has officially ...