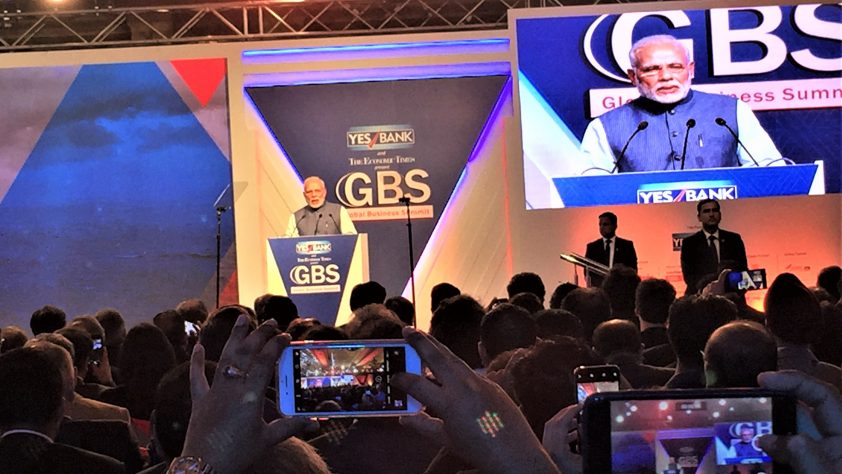 WUSME at the Global Business Summit in New Delhi
New Delhi (India) – February 24th, 2018 – WUSME, participated in the fourth edition of the Global Business Summit (GBS), held on 23rd and 24th February, 2018 in New Delhi (India) and organized by The Economic Times and YES Bank. Subject of the 2018 edition, "New economy, New rules".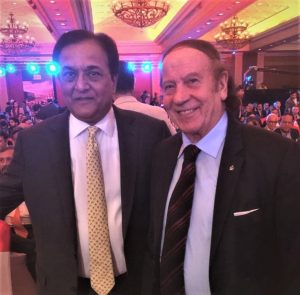 The initiative, launched on January 15th, 2015, one of the most important for topics dealt with, was an opportunity to deepen and face contours of the world economy, as well as define the elements that will influence the Indian economy in the next years. During the summit, efforts were made to provide concrete solutions to the main macroeconomic challenges faced in the current context for sustainable and inclusive economic growth.
Among the speakers, all of great depth in the economic community, Mr. Donald Trump Jr., Executive Vice President of "The Trump Organization", Mr. Reed Hastings, founder of Netflix and Mr. Steve Wozniak, co-founder of Apple Computer. Also Prime Minister Narendra Modi and other ministers of the Indian government were present.
To represent WUSME Organization, President Mr. Gian Franco Terenzi, since ever dedicated to SMEs, who, during his speech, highlighted the importance, as well as the urgency to improve the general context in which companies operate as a key factor for the economic growth of the world.
In particular, through the use of new technologies, Small and Medium Enterprises have become an example of a new development model.
"With the new technologies, like artificial intelligence and predictive analysis – President Terenzi said during his speech – we try to achieve maximum efficiency, and this could be a solution to many unresolved problems".
"For the first time in many years – he added – technologies as the 'blockchain' are offering the community the possibility of creating an economy that is outside the centralistic systems. And according to some experts, this could be one of the biggest changes since the advent of the Internet".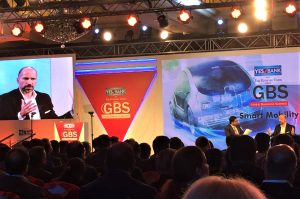 The new rules are also the result of the creativity, commitment and impluse of new realities, such as those present in this summit, born as small enterprises. Small entrepreneus can be protagonists of the ongoing change and promoters of a new stable, long-lasting and pofitable economic growth.
Photo No. 1: A moment of the speech by Prime Minister Narendra Modi
Photo No. 2: WUSME President Gian Franco Terenzi pictured with YES Bank President.
Photo No. 3: A moment of the speech by Mr. Dara Khosrowshahi, CEO, Uber
Related Post
28th June, 2018 – On the occasion of his visit to the U.A:E. from 26th to 28th June 2018, General Secretary Norbert Knoll von Dornhoff...
REPUBLIC OF SAN MARINO – 26th June, 2018 –The agreement between WUSME and Ministry for Labour has been renewed to carry out internat...
MONTICHIARI (ITALY) – 14th June, 2018 – From May 17th to 19th, 2018 WUSME attended the fourth edition of BIE, Brescia Industrial Exhibit...