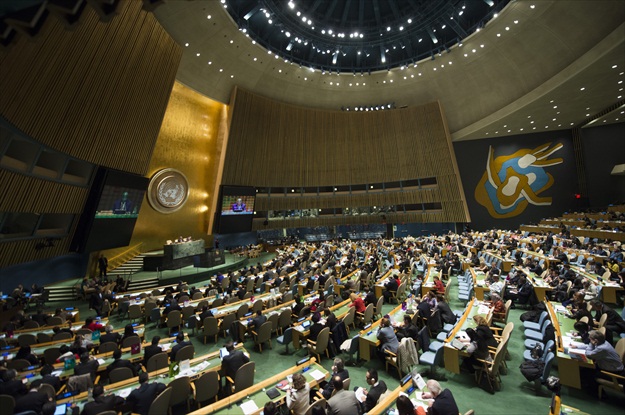 WUSME Written Statement approved for the 56th Session of the Commission for Social Development (CSocD56)
REPUBLIC OF SAN MARINO – January 31th, 2018 – The Written Statement presented by WUSME for the fifty-sixth Session of the Commission for Social Development (CSocD56), on the theme "Institutional reforms and encouragement of private initiatives: the key strategy for the eradication of poverty", has been approved by the Secretariat of the United Nations.
Co-author of the document, Prof. Norbert W. Knoll von Dornhoff, WUSME General Secretary, under the guidance of WUSME President Gian Franco Terenzi and with the contribution of Board Members and Staff of the Headquarters.
Priority theme of the event taking place in recent days at the UN Nations Headquarters in New York and ending on 7th February, 2018: "Strategies for eradicating poverty to achieve sustainable development for all".
More…. https://documents-dds-ny.un.org/doc/UNDOC/GEN/N17/404/79/pdf/N1740479.pdf?OpenElement
For more information on the session, please visit: http://bit.ly/un-csocd56
Related Post
NEW DELHI (INDIA) – April 25th, 2018 – Just ended the first INTERNATIONAL SME CONVENTION held in New Delhi (India). The event th...
REPUBLIC OF SAN MARINO – April 20th, 2018 – From Sunday 22nd to Tuesday 24th April 2018 in New Delhi (India) there will be the INTERNATI...
April 16th, 2018 – India had an important economic growth in the last few years and grants interesting business opportunities for companie...