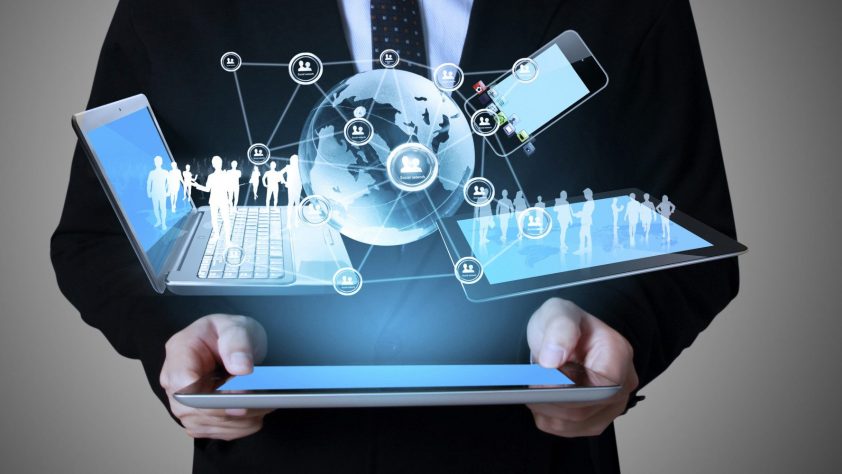 Cloud Computing Market in Latin America: Increasing Number of SME's Creates Inroads for Growth
10th September, 2018 – Rapid advances towards digital economy have encouraged enterprises in Latin America to embrace cloud computing solutions such as IaaS for enhanced functionality and ease of operations, thereby maneuvering growth in cloud computing market in Latin America. To analyze the implications of ongoing developments on the growth of the market, Market Research Hub (MRH) has added a new research report titled, 'Cloud Computing in Latin America: Market Opportunity and Competitive Analysis' to its rich database.
Emergence of new Telecom companies Pave Roadmap for Growth
Service providers in cloud computing market of Latin America are dedicated to explore and imbibe new solutions that ensures cost-effective and scalable solutions catering to the needs of enterprises irrespective of their size and capacity. Emergence of new telcos entrants in Latin America is expected to diversify services by offering suitable substitutes for legacy technology, thereby amounting to the growth of cloud computing market in Latin America.
AWS Expands its Cloud Computing Services with New Data Center in Argentina
In the light of growing digital economy and overt demands for cloud computing services in Latin America, tech giant Amazon (AWS) in its bid to address popular demands has recently made an official announcement to expand its capabilities with an additional data center in Argentina to facilitate new developments in cloud technology. Increasing number of data centers resonates AWS's growth objective to render efficient and accurate data management services for enterprises across Latin America. This new investment is expected to garner a corner stone, enabling AWS to sustain stiff competition evident in cloud computing market of Latin America with industry stalwarts such as Microsoft and Google heading towards profile differentiation.
Additionally, Microsoft has recently made an official statement stating its latest venture with Walmart to offer its Azure platform for seamless cloud services. The project has been signed for a five year term, which however is subject to expansion depending on mutual agreement. Microsoft Azure is also renowned for extending its cloud services to a number of other enterprises such as Flipkart and Bank of America. These contracts are estimated to land Microsoft at the helm of cloud computing market in Latin America.
This section of the report outlays a detailed outlook on various market segments and factors that stimulate growth in cloud computing market in Latin America. Besides entailing crucial inferences on market definition and dynamics, the report also lends a clear overview of factors, critical for accentuation of revenues in cloud computing market in Latin America.
The report also entails details about winning marketing strategies implemented by core market players to harbor their precedence in Latin American cloud computing market, besides offering details on the effectiveness of these strategies in fostering growth in the market.
More…https://thefairreporter.com/cloud-computing-market-in-latin-america-increasing-number-of-smes-creates-inroads-for-growth/
Written by Fair Reporter
Photo: Startmag
Related Post
February 15th, 2019 – A significant perception gap exists between the cyber awareness and cyber preparedness at small and medium enter...
February 11th, 2019 – It's no secret that Africa's growth sits in the hands of SMEs and startups. For many years, public and priva...
January 8th, 2019 – Global economic growth is projected to soften from a downwardly revised 3 percent in 2018 to 2.9 percent in 2019 a...