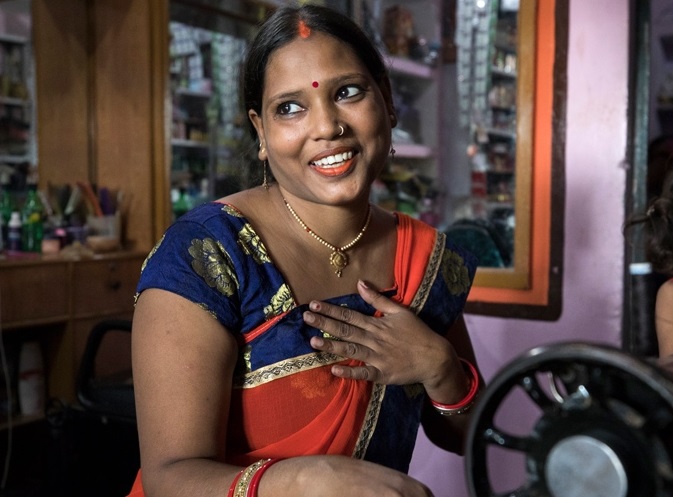 COVID-19 highlights unfinished business of ensuring equality for women entrepreneurs
September 7th, 2021 – The pandemic has been anything but business as usual for women entrepreneurs. Women entrepreneurs have sacrificed more time than men to undertake unpaid care during COVID-19, and their businesses have received less public support than those run by men. Unsurprisingly, this uneven support and uneven share of care have gone hand in hand with a greater risk of women-led businesses closing down, a review of new data by World Bank economists shows. This has raised concerns that COVID-19 could undo years of progress for women entrepreneurs. Setbacks from COVID-19 for women entrepreneurs in low- and middle-income countries have been severe.
The World Bank's Enterprise Survey dashboard (March 2021 version) indicates that women-led businesses have generally seen larger declines in sales and profits during the COVID-19 pandemic, and they have been more likely to close down (at least temporarily) in 12 out of 18 countries. In 11 out of 18 countries women-led enterprises reported shorter survival durations than men-led enterprises. Similarly, a forthcoming World Bank paper, which combines Enterprise Survey and Busines Pulse Survey data for an in-depth study of 49 mostly low and middle-income countries, shows that women-led businesses were disproportionately affected by the pandemic, especially among micro-businesses and businesses in the hospitality industry.
To understand how the COVID-19 pandemic has impacted women-led businesses, let's start with some startling facts from a recent review of new data indicating that women in the workforce, including entrepreneurs, have suffered major setbacks in three key areas.
More…https://blogs.worldbank.org/voices/covid-19-highlights-unfinished-business-ensuring-equality-women-entrepreneurs?cid=ECR_E_NewsletterWeekly_EN_EXT&deliveryName=DM114885
Written by World Bank Blogs
Related Post
October 1th, 2021 – While the COVID-19 pandemic continues to disrupt businesses worldwide, the importance of staying connected becomes...
October 8th, 2021 – South African business, especially small and medium enterprises (SMEs) are besieged by an increasing number of cyb...
September 14th, 2021 – We've heard about the potential horrors of automation, and when it comes to automated accounting, it might ma...