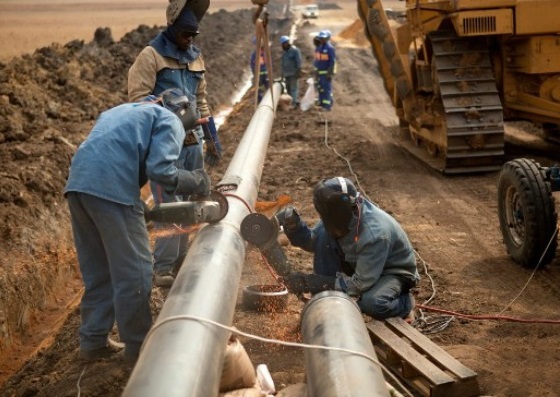 New platform opens for West African entrepreneurs
April 22th, 2018 – SuguLab, a complementary entrepreneurial service that will be offered to start-ups and Small to Medium-sized Enterprises (SMEs) operating in West Africa, particularly Mali, Cote d'Ivoire and Sénégal, has officially been launched.
SuguLab will assist companies that are legally registered, that have a minimum of 2 years of existence and have an innovative business model with strong job creation potential that aims to provide a solution for the poor.
Whether the business is trying to identify potential investors, expand to a new market or raise financing, SuguLab will assist. Focus will be on SMEs with founders aged 40 and below, that are confronted to a specific challenge.
SuguLab was launched by Suguba, a Malian-based regional platform that fosters entrepreneurship and regional integration. Suguba aims to become the first sustainable, regionally connected network of locally-run communities, workspaces and programs.
Suguba co-founder Issam Chleuh said: "Suguba's vision is to support and scale the impact of SMEs and entrepreneurs across Francophone West Africa."
Entrepreneurs and SMEs in West African countries such as Mali, Senegal and Cote d'Ivoire play a pivotal role in driving economic growth, creating jobs, and engineering solutions to various development challenges.
However, there is a lack of access to expertise, advisory support, networks, and financial resources needed to start new ventures. The key gap is sustainability and replicability of the SMEs while at the same time, capacity-building services for SMEs in the region are scarce and rarely sustainable.
More money is flowing into impact investing, yet many entrepreneurs creating companies that serve the poor still find it difficult to raise capital and reach specific operational objectives. Also, out of the $366M that African start-ups raised in 2016, only 10% went to Francophone countries. Suguba intends to close this gap by launching SuguLab.
Through SuguLab, one of the Suguba co-founders will personally work with entrepreneurs to assist them reach their business objective over a period of 6 months.
More…http://www.nanews.net/news/new-platform-opens-for-west-african-entrepreneurs/
Written by Nordic Africa News
Photo: Africa.com
Related Post
While 2018 was a mixed year for cryptocurrencies, but blockchain technology shows no signs of slowing down. January 21th, 2019 – 2019 ...
January 17th, 2019 – Small businesses in the continent have received a boost following the launch of what is heralded as a mobile-firs...
NEW YORK – January 17th, 2019 – The Data Protection Market is expected to exceed more than US$ 120 Billion by 2023 at a CAGR of ...