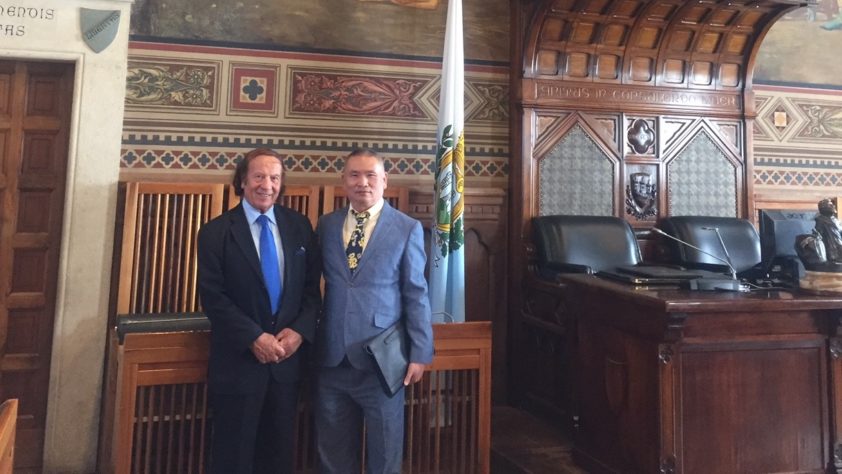 Meeting between WUSME President Gian Franco Terenzi and Chairman of China Committee of Interaction Council Henry Danjing Wen
On 4th September, 2019, in the Headquarters of San Marino, WUSME President, Mr. Gian Franco Terenzi, and Chairman of China Committee of Interaction Council, Mr. Henry Danjing Wen, held a meeting to discuss opportunities to strengthen the collaboration between WUSME and INTERACTION COUNCIL in support of Small and Medium Enterprises.
WUSME e INTERACTION COUNCIL became formally associated since 2018 with the signature of a Memorandum of Understanding. The meeting just held has been occasion to confirm the joint commitment in identifying conditions useful for the development of business projects, cooperation and exchange, support to the promotion and organization of SME related events in China and in other countries.
Related Post
October 4th, 2019 – WUSME took part in the "Workshop on Trends in the Development of Traditional Craft Villages in the Industry 4.0 ...
On September 12th, 2019, WUSME President Gian Franco Terenzi met Ambassador of the Republic of Colombia in Italy, H.E. Ms. Gloria Isabel Ram...
REPUBLIC OF SAN MARINO – On Wednesday, September 11th, 2019, the WUSME Board Special Committee held a meeting in the Headquarters of S...