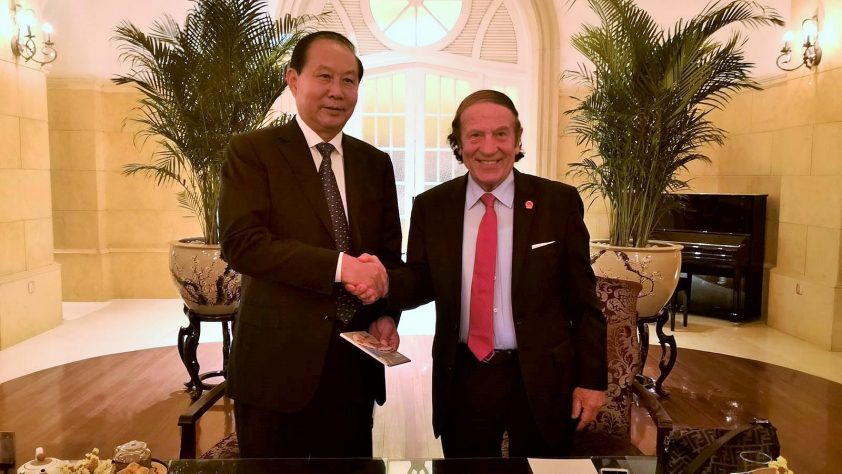 WUSME and CASME: signed the Memorandum of Understanding
October 5th, 2018 – The WUSME and the CASME (China Association of Small and Medium Enterprises) signed a Memorandum of Understanding in Beijing on 3th September, 2018, under which the two organizations are committed to promote cooperation between Small and Medium Enterprises and Crafts and foster economic exchanges. In fact, following meetings and consultations held in 2018, WUSME and CASME agreed to collaborate by combining the respective synergies to support SMEs development, with particular reference to areas of common interest, the implementation of projects (on advanced technologies, financing, etc.) and the organization of meetings, missions and workshops. During the meeting, the delegations discussed the organization of an International Conference on Small and Medium Enterprises in China to be held in the first semester of 2019.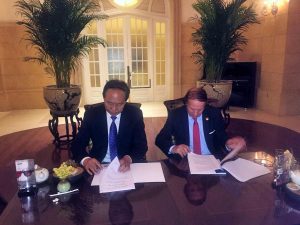 Photo: WUSME President Gian Franco Terenzi with CASME Executive President Zhang Jingqiang
Related Post
KATOWICE (Poland) – December 6th, 2018 – WUSME is participating in COP24, the UN World Conference on Climate Change scheduled for De...
PARIS – November 13th, 2018 – As part of his ongoing commitment to supporting small and medium-sized enterprises worldwide, this...
KATOWICE (POLAND) – October 19th, 2018 – From 17th to 19th October, 2018, WUSME attended the 8th European Congress of Small and ...