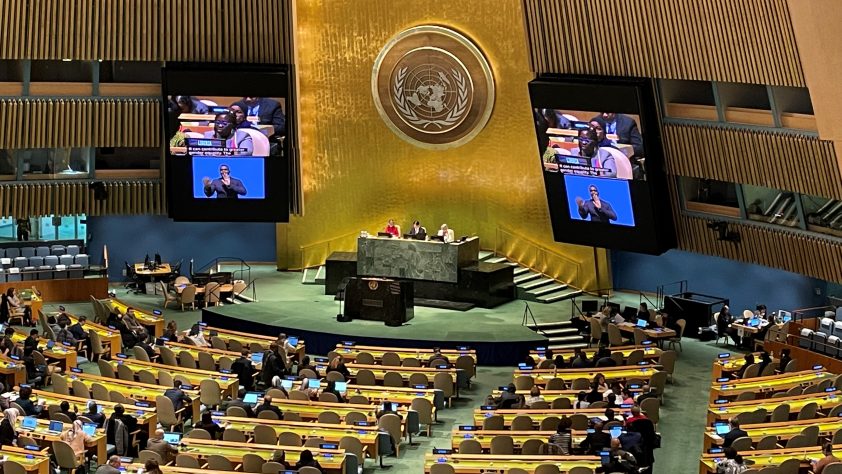 WUSME at the 67° session of the UN COMMISSION on the STATUS of WOMEN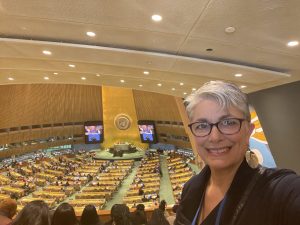 WUSME Ambassadress in Connecticut, Ms. Fran Pastore, attended the 67th Session of the United Nations Commission on the Status of Women (CSW67) held March from 6 to 17, 2023 at the United Nations Headquarters in New York City. On the occasion, Ms. Pastore had the opportunity to interact with many other delegates present at the Conference on behalf of Organizations engaged to protect and support women in different countries and areas of specific interest. WUSME actively contributed to the event also through the presentation of a written declaration which has been officially published on the Conference website at the following link. In the document, WUSME reaffirms its commitment to protect and support female entrepreneurship also through the work of its Permanent Commission on Social Issues and Women Entrepreneurship. In recent meetings held, the Commission addressed issues related to what is happening on the ground for women entrepreneurs particuarly in underdeveloped and developing countries.
In the paper, it is highlighted how it is important to focus on how technology and innovation can help achieve gender parity to accelerate the value placed on women in business. The statement also includes general recommendations to promote an environment conducive to the goals of the UN Commission on the Status of Women such as to support the necessary changes in gender equality policy, to continue addressing global issues of inequality and put pressure on making available the resources needed such as technology, business education, ease of funding, environmental safety measures for women in business and in their communities. WUSME is ready to work with all partners sharing the goal to improve women's conditions around the world, foremost through the empowerment of female entrepreneurship.
Photo: Ms. Fran Pastore, WUSME Ambassadress in Connecticut, at the CSW67.
Related Post
As the United Arab Emirates prepares to host the United Nations' 2023 Climate Change Conference (COP28) this fall, WUSME is sharpening its...
On July 29, WUSME Board Member Mr. Michel FOSSAERT spoke at the virtual conference organized by the Cameroonian NGO Think and Do Tank THE OK...
WUSME President Barbara Terenzi addressed the INDIA 100 – MSME Marathon Boardcast organized by the India SME Forum, Partner of the WUS...