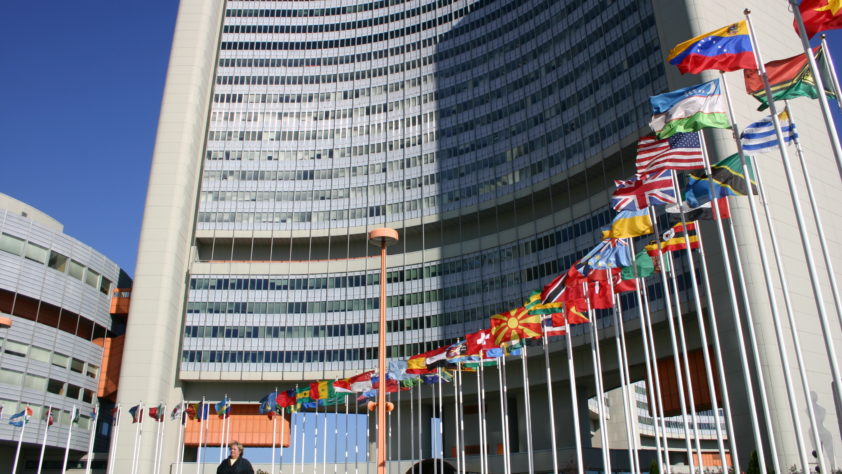 WUSME delegation at UNIDO in Vienna
VIENNA – On June 14, 2022, a WUSME delegation, composed by President Ms. Barbara Terenzi, General Coordinator Ms. Maria Valeria Pasquini and Prof. Dr. Norbert Knoll von Dornhoff, visited the UNIDO headquarters in Vienna, Austria.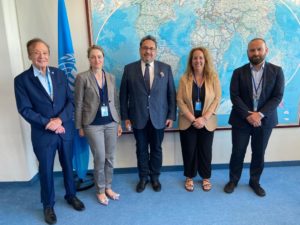 The WUSME delegation met Mr. Bernardo Calzadilla-Sarmiento, Managing Director of the Directorate of Digitalization, Technology and Agri-Business together with other Officers of the United Nations Industrial Development Organization (UNIDO).
The meeting focused on opportunities of collaboration between WUSME and UNIDO, as well as issues relating to climate, agriculture and sustainable projects of Small and Medium Enterprises and Crafts.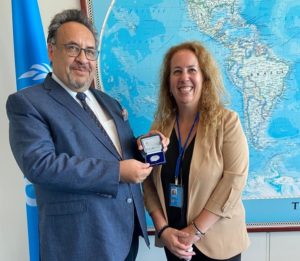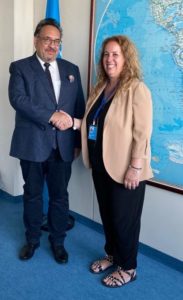 Related Post
We wish to inform you that our offices will be closed for summer holidays from 6 to 21 of August and will reopen on Monday August 22.
REPUBLIC OF SAN MARINO – August 4th, 2022 – WUSME President Barbara Terenzi met the Minister Counselor of the Embassy of the Peo...
REPUBLIC OF SAN MARINO – July 25th, 2022 – The new Permanent Commission on SMEs Development of WUSME held its first meeting on J...