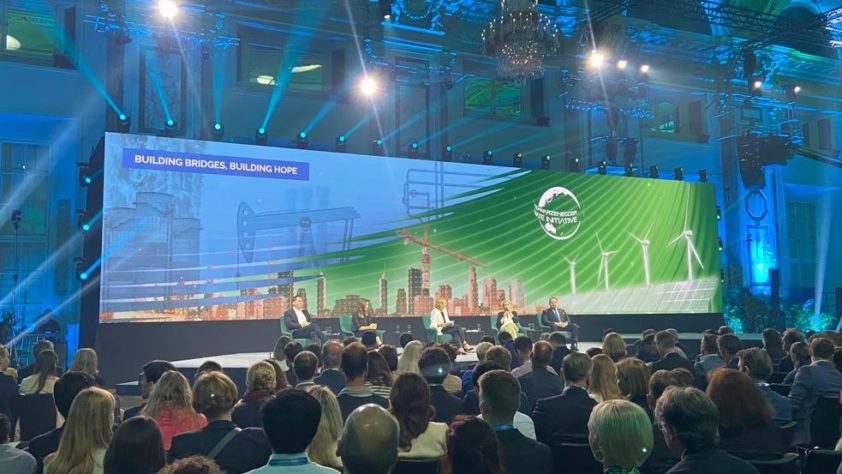 WUSME at the Austrian World Summit -AWS 22
VIENNA – June14th, 2022 – WUSME took part in the annual R20 AUSTRIAN WORLD SUMMIT held in Vienna on May 28th and 29th 2019. The event was attended by WUSME President Barbara Terenzi.
The Austrian World Summit, at its six edition, is a long-term initiative to help regions, states and cities implementing the sustainable development goals of the UN Agenda by 2030 and achieving global climate protection goals defined in the 2015 Paris Agreement to limit climate change.
During the summit, the UN General Secretary António Guterres pointed out that "renewable energies are the 21st century peace plan" and that "the window to prevent the worst impacts of the climate crisis is closing rapidly". Precisely for this reason, according to the UN General Secretary, "we need to reduce emissions by 45% by 2030 and achieve net zero emissions by the middle of the century".
Speakers, included Arnold Schwarzenegger, founder of R20 Regions of Climate Action. The former Governor of California, remotely connected, highlighted how technology plays a decisive role in the fight against climate change. "Right now – he pointed out – we have all the technology we need to leave fossil fuels in the past, to create a future in which our economy explodes and our children breathe clean air. Technology can be our savior".
Consistent with its mission and the concern towards climate change and environmental protection, WUSME is particularly engaged in enhancing the world of Small and Medium Enterprises and Crafts as stakeholders able to play an active and important role in contributing to the Sustainable Development Goals of the United Nations (SDGs) and fighting change climate, sharing their experience and implementing sustainable projects.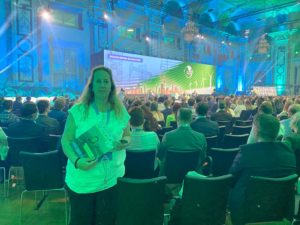 Photo: WUSME President Barbara Terenzi
Related Post
We wish to inform you that our offices will be closed for summer holidays from 6 to 21 of August and will reopen on Monday August 22.
REPUBLIC OF SAN MARINO – August 4th, 2022 – WUSME President Barbara Terenzi met the Minister Counselor of the Embassy of the Peo...
REPUBLIC OF SAN MARINO – July 25th, 2022 – The new Permanent Commission on SMEs Development of WUSME held its first meeting on J...