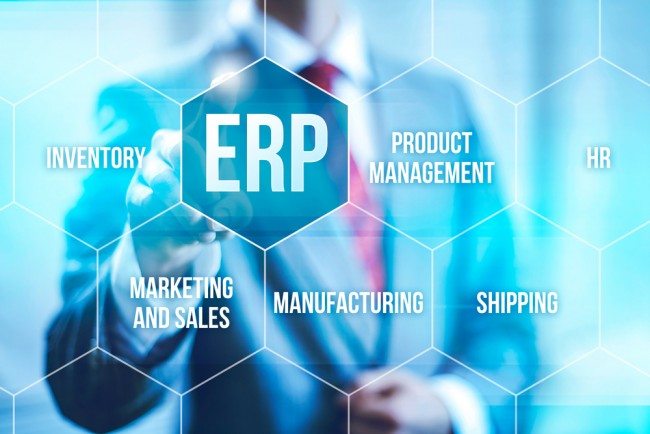 Latin America ERP Software Market Analysis 2014-2017 & 2025
DUBLIN – August 21th, 2017 – The "Latin America ERP Software Market Analysis By Deployment, By Functions (Finance, HR, Supply Chain, Others), By Vertical, By End-user (Large Enterprises, Medium Enterprises, Small Enterprises) And Segment Forecasts, 2014 – 2025" report has been added to Research and Markets' offering.
The Latin America ERP software market is expected to reach USD 2.73 billion by 2025.
ERP applications have helped many large-scale organizations to bring clarity and visibility in their business. With rapidly growing small and medium enterprises (SMEs) and adoption of evolving technology demand in SMEs is expected to grow over the forecast period. Furthermore, rising awareness among small & medium enterprises (SMEs) and increasing need for business process efficiency and transparency aid the market growth over the forecast period.
SMEs have been facing various barriers to the adoption of this technology because of expensive and less user-friendly nature of the software. Many SMEs in Brazil, Mexico, Chile, and Peru are still using old IT systems to operate their business. There is a growing need for adoption of upcoming IT systems to sustain in the competitive market. enterprise resource planning software helps the operation of core business processes including sales & distribution, supply chain management, accounting, financial control, and HR, which is expected to propel demand from various SMEs.
The cloud deployment segment is expected to witness a significant growth rate, due to its growing adoption, although the on-premise deployment segment is anticipated to dominate the market (in terms of size) by 2025. Cloud-based applications reduce IT infrastructure cost leading to the adoption of cloud-based application among enterprises.
The investment on cloud-connected mobile applications has increased as mobile owing to the growing penetration of Bring Your Own Device (BYOD) among the organizations.The vendors are developing cloud-based solutions that can be accessible via mobile platforms such as tablets and smartphones expected to influence the market growth further.
The key industry participants include IBM (U.S.A.), Oracle (U.S.A.), Microsoft (U.S.A.), SAP SE (Germany), Infor (U.S.A.), and Sage Group Plc (U.K.).
Written by Cision PR Newswire
Photo: Business Matters
http://www.prnewswire.com/news-releases/latin-america–erp-software-market-analysis-2014-2017–2025-300506928.html
Related Post
A great source of employment Last year on 27 June we celebrated for the first time the Micro-, Small and Medium-sized Enterprises Day. Those...
June 14th, 2018 – The International Finance Corporation (IFC), a member of the World Bank Group, has provided a MXN$350 million loan (...
June 19th, 2018 – The world cloud managed service market is considered to be extremely influenced by the constant rise in the worldwide tr...