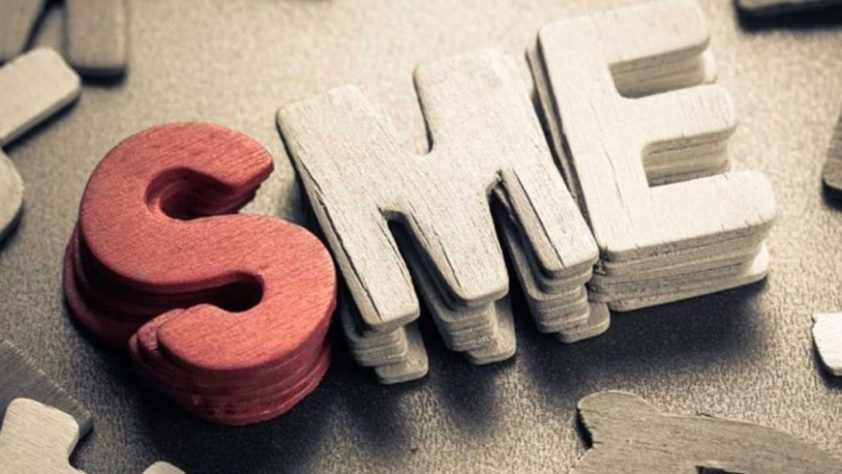 UBA Partners MasterCard to Ease Payments by SMEs
May 8th, 2018 – The pan-African financial services institution, United Bank for Africa (UBA), in partnership with MasterCard International has released a revolutionary solution to one of the critical challenges being faced by small and medium scale enterprises (SMEs) and micro small businesses in Nigeria and across Africa, with the introduction of UBA MasterPass QR Bot, which will ensure faster and easier payment for goods and services provided by these important economic groups.
MasterPass QR Bot is part of UBA's efforts targeted at supporting SMEs, which remains a critical catalyst for the overall development of the continent's economies. It is also in line with the bank's vision to create a sustainable and all-inclusive solution to the digital needs of businesses and individuals on the African continent.
Specifically, this revolutionary solution developed by MasterCard International in partnership with Facebook will also enable small businesses in Nigeria and across Africa to receive digital payments from their customers through scanning, using their Facebook accounts and, Master Pass 'Quick Response' (QR).
More importantly, with the UBA's MasterPass QR, small and medium scale enterprises (MSMEs) will enjoy zero cost of enrollment, as they do not have to pay to enroll, while transaction costs will remain at par with existing charges used at PoS.
Apart from assuring the freedom to shop across devices and channels, UBA's MasterPass QR will revolutionise payment by democratising the payment process, thereby eliminating a key challenge that merchants currently face, which is payment for goods and services beyond their current location.
UBA Masterpass QR enables merchants, small and informal micro merchants, large corporates and governments pay and receive payments for goods and services using mobile phones. It also allows payment collection by SMEs through Facebook Messenger, delivering unified and instant self-service across a range of interconnected payment solutions.
More…https://www.thisdaylive.com/index.php/2018/05/08/uba-partners-mastercard-to-ease-payments-by-smes/
Written by This Day
Photo: The Guardian Nigeria
Related Post
2th July, 2018 – Leveling the playing field for Small and Medium-sized Enterprises (SMEs) in Africa is one of FAPA's (Fund for A...
A great source of employment Last year on 27 June we celebrated for the first time the Micro-, Small and Medium-sized Enterprises Day. Those...
June 14th, 2018 – The International Finance Corporation (IFC), a member of the World Bank Group, has provided a MXN$350 million loan (...