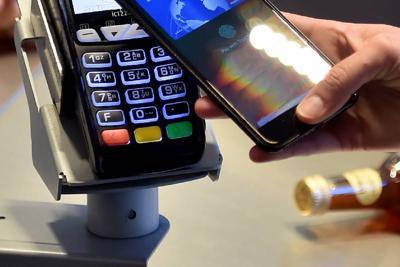 Global Mobile Device Management Market will grow at an estimated growth rate of 27.7% by the end of 2025 illuminated in a New Report
July 24, 2019 – Global mobile device management market is valued at approximately USD 2170 million in 2017 and is anticipated to grow with a healthy growth rate of more than 27.7 % over the forecast period 2018-2025.
Mobile device management enables an organization to control and manage data, security and network. Moreover, it provides mobile content management, mobile application management, and identity management. Mobile device management is centralized management of mobile devices such as smartphones, tablet, sub-notebooks with the help of software and hardware. The key factors which gives growth to the market are increasing usage of smartphones and tablets rising productivity of both enterprises and employees, increasing security concerns to protect the data and requirement for MDM solutions to manage and coordinate various platforms with a one console. Moreover, increasing cloud-based deployment by SMEs are creating significant opportunities in the market. However, unacceptability among employees for deploying MDM solutions on personal devices with mobile device managements is anticipated to hinder the market growth during the forecast period.
On the basis of segmentation, the market is segmented into component, deployment, verticals and organization size. On the basis of component, Mobile Device Management (MDM) market is segmented into MDM Software & MDM Services. Currently, the market is dominated by MDM software segment that was valued about $1276 million in 2017 and estimated to reach about $10760 million by 2025. Technological advancements in MDM software, improved security is boosting the adoption of Mobile Device Management (MDM) in the market.
The regional analysis of global mobile device management market is considered for the key regions such as Asia Pacific, North America, Europe, Latin America and Rest of the World. Global mobile device management market is dominated by North America region. North America MDM market was valued about $746 million in 2017 that is estimated to be valued about $4872 million by 2025. Further, organizations in North America are readily adopting the BYOD concept owing to increasing productivity of employees and a better work life balance. Furthermore, integration with technologies such as Artificial Intelligence, is improving the security front of BYOD and hence boosting the adoption in the region. However, Asia Pacific is anticipated to grow at the highest CAGR of 29.4% over the forecast period. Significant development in supportive IT infrastructure such as increasing internet and mobile penetration and availability of low-cost telecom services is fueling the growth in the APAC.
Written by Pioneer Reporter – https://pioneerreporter.com/global-mobile-device-management-market-will-grow-estimated-growth-rate-27-7-end-2025-illuminated-new-report/
Related Post
WASHINGTON, May 19, 2020 – The World Bank Group announced its emergency operations to fight COVID-19 (coronavirus) have reached 100 de...
May 20th, 2020 – Ecobank Group, a pan-African banking conglomerate has announced that the firm is collaborating with Google to help eq...
May 16th, 2020 – Numerous studies show that investment in science, technology and innovation (STI) activities, particularly research a...