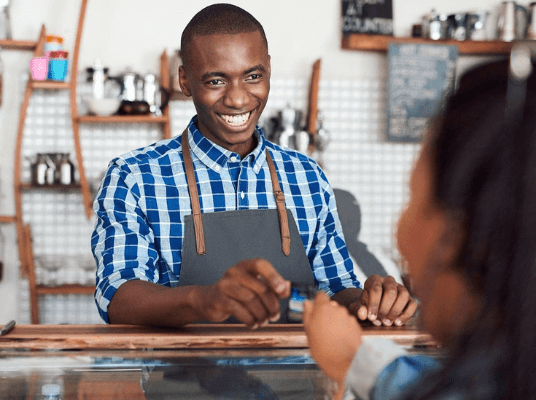 How E-commerce supports entrepreneurship and growth of SMEs in Africa
September 22th, 2022 – Entrepreneurship is a key component of economic growth in many countries. In addition to fostering innovation, research, and industrial development, entrepreneurship also expands and enhances already-existing businesses.
Fostering entrepreneurial ecosystems helps support economic growth by encouraging entrepreneurial activities and processes that ultimately support the growth of small businesses.
Small and medium-sized businesses (SMEs) make up a large portion of African enterprises and form the basis of almost all national economies because of their importance in generating new jobs and offering specialised services.
Data from PwC records that SMEs in Nigeria contribute 48 percent of the national gross domestic product, 96 percent of businesses, and 84 percent of employment.
However, the World Bank's economic projection for growth in Africa is expected to stall in 2022, dropping from four percent to 3.6 percent. Thus, to maintain growth and sustainability in a market that is experiencing varying economic and political challenges, SMEs must be innovative. In other words, innovation is essential to SMEs' long-term viability and internationalization.
E-commerce has grown significantly over the past few years; it has helped small businesses in Africa to expand. According to Statista, the revenue generated in 2020 by online shopping in Africa was estimated to be around USD 27.8 billion, which is an increase of over USD 6 billion since 2019.
More…https://businessday.ng/news/article/how-e-commerce-supports-entrepreneurship-and-growth-of-smes-in-africa/
Written by Business Day
Related Post
October 18th, 2022 – Small and medium-size enterprises (SMEs) are a critical engine for the global economy — they account for two-th...
October 6th, 2022 – Over two-thirds (68%) of European small and medium-sized enterprises (SMEs) are planning to invest in real-time pa...
October 17th, 2022 – SMEs are Africa's employment lifeline, providing an opportunity for the continent to positively leverage its de...