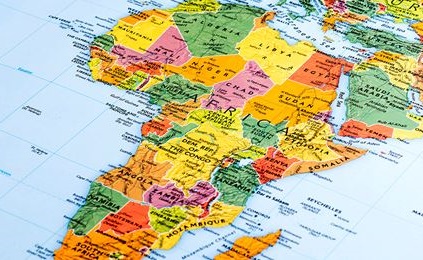 UBA, AFD sign partnership to support SMEs in Africa
June 1th, 2019 – Pan African financial institution, United Bank for Africa (UBA) Plc and the Agence Française de Development (AFD), France's public and solidarity-based development bank Wednesday signed the final documents facilitating the financing of small and medium enterprises (SMEs) and start-ups across the 20 countries where UBA operates in Africa.
Early last year, UBA Plc and Agence Française de Development, entered into a framework agreement to utilise the EURIZ and ARIZ schemes offered by AFD to facilitate the financing of the Small and Medium-scale Enterprises and start-ups across the 20 countries where UBA operates in Africa.
The partnership which was signed by both organisations is an off-shoot of the strategic relationship both institutions have entered into last year and is for the execution of the facility agreement for the EURIZ Guarantee – a scheme launched in May 2019 to facilitate MSMEs' access to credit which will enable them play their essential role in economic growth and job creation in the continent.
UBA is the first beneficiary of AFD Group's (AFD and its private sector financing arm Proparco) new EURIZ guarantee mechanism in Africa. It is issued with the support of and funding from the European Union in the context of the EU external investment plan.
More…https://brandspurng.com/2019/06/01/uba-afd-sign-partnership-to-support-smes-in-africa/
Written by Brand Spur

Related Post
August 2th, 2019 – SMEs are a vital part of the European economy, with a combined turnover of more than €15 trillion annually, accou...
WASHINGTON, July 25th, 2019 – As developing countries brace for technological advances and other disruptions arising from climate shocks, ...
July 9th, 2019 – The share of small and medium sized enterprises (SMEs) in Spain and eastern European countries introducing product or...