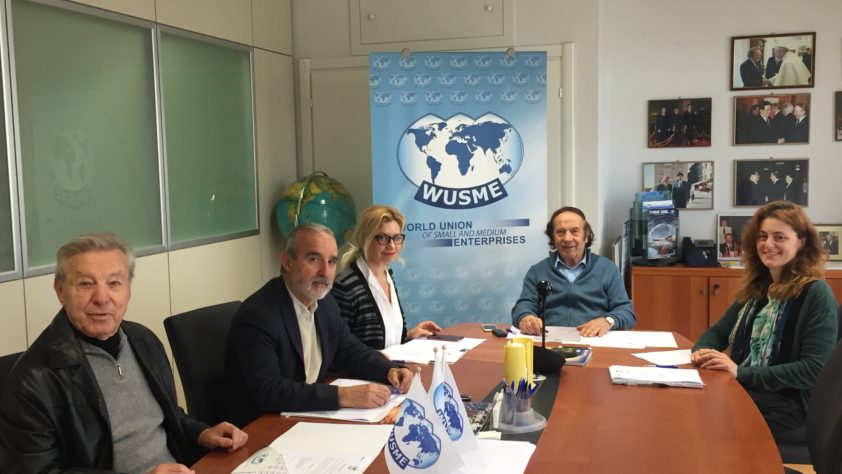 Meeting of the Board Special Committee
REPUBLIC OF SAN MARINO – On Wednesday, May 29th, 2019, the WUSME Board Special Committee held a meeting in the Headquarters of San Marino.
President Gian Franco Terenzi and Board Members Giorgio Battistini, Leo Gatti and Loretta Menicucci met to discuss and express their opinion on subject matters relating to the most recent or forthcoming activities of the Organization.
The agenda covered a wide range of issues, among which the acknowledgment additional Cooperation Agreements signed with SMEs organizations worldwide, appointment of new WUSME Ambassadors and Ambassadresses and definition of new Membership Fees.
The proposals and deliberations, discussed and provisionally agreed on, will be now submitted to the full Board of Directors for final and formal approval and related implementation.
Related Post
REPUBLIC OF SAN MARINO – May 17th, 2019 – More and more companies are committed to integrating climate impact into their corporate d...
SHENZHEN – April 29th, 2019 – WUSME and SEA (Superior Entrepreneurs Association Company Ltd. Shenzhen Financial Chamber of Comme...
May 15th, 2019 – Following the first held in April 2018, the 2° edition of the International SME Convention will be held in New Delh...