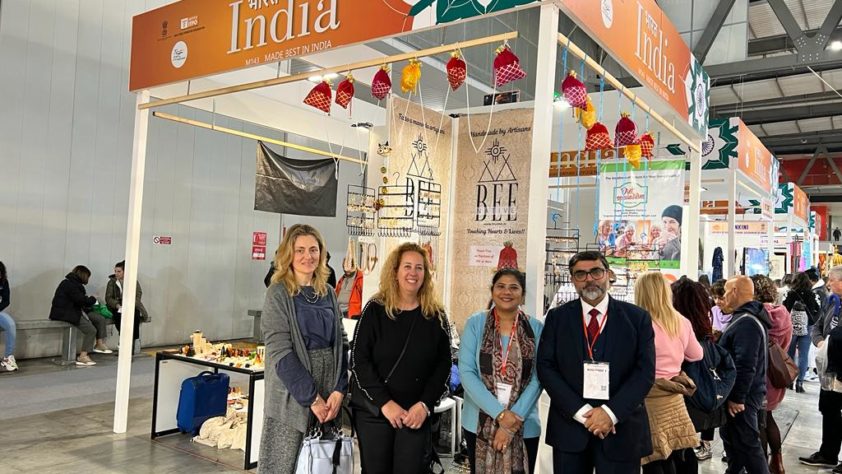 WUSME at ARTIGIANO IN FIERA, International Exhibition in Milan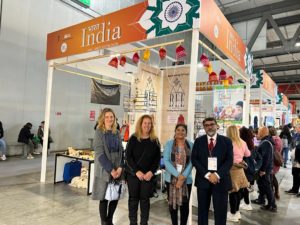 Dec 5, 2022 – WUSME President Barbara Terenzi visited "Artigiano in Fiera", the International Exhibition of Artisans and Craftsmen held in Milan (Italy) from 3 to 11 December 2022, to meet WUSME Director Vinod Kumar and Commission Vice Chair Sushma Morthania, and the stalls of Indian Entrepreneurs participating in the event as Exhibitors of wooden toys and jewerly handcrafted in collaboration with artisans from India, as well as Tea and Organic Herbal Infusions. India has always been one of the most engaging protagonists of Artigiano in Fiera. This year India is country of honour with its most appreciated attractions, flavors and handcrafted products. WUSME delegates could appreciate the quality and sustainability of materials, design and cultural heritage of the handcrafted products on display. Since its inception, WUSME is committed to support CRAFTS worldwide as a primary form of entrepreneurship in many countries.
Related Post
As NGO accredited to the United Nations Economic and Social Council (ECOSOC), WUSME was entitled to submit a Written Statement for the 61st ...
Dec 14, 2022 – A meeting of the Board of WUSME was held on Wednesday Dec 14h, 2022 in the Headquarters of San Marino and by videoconferenc...
Nov 21-23, 2022 – As Organization in Consultative Status with UNIDO, WUSME had the opportunity to attend the 50° session of the UNID...