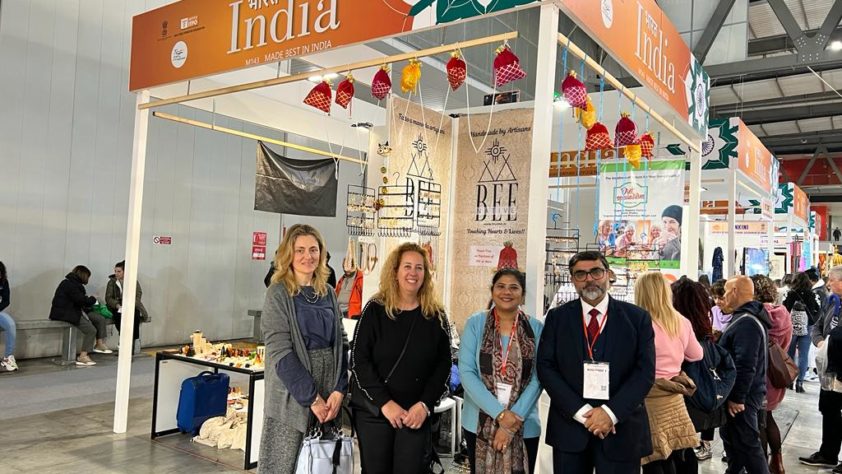 WUSME at ARTIGIANO IN FIERA, International Exhibition in Milan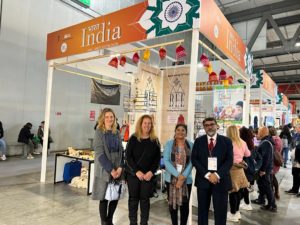 Dec 5, 2022 – WUSME President Barbara Terenzi visited "Artigiano in Fiera", the International Exhibition of Artisans and Craftsmen held in Milan (Italy) from 3 to 11 December 2022, to meet WUSME Director Vinod Kumar and Commission Vice Chair Sushma Morthania, and the stalls of Indian Entrepreneurs participating in the event as Exhibitors of wooden toys and jewerly handcrafted in collaboration with artisans from India, as well as Tea and Organic Herbal Infusions. India has always been one of the most engaging protagonists of Artigiano in Fiera. This year India is country of honour with its most appreciated attractions, flavors and handcrafted products. WUSME delegates could appreciate the quality and sustainability of materials, design and cultural heritage of the handcrafted products on display. Since its inception, WUSME is committed to support CRAFTS worldwide as a primary form of entrepreneurship in many countries.
Related Post
On the occasion of the publication of the 2022 Annual Report, we recall that May 20 marks the third Anniversary of the sudden demise of  TE...
WUSME joined the Annual Investment Meeting 2023 (AIM 2023) held in Abu Dhabi from 8 to 10 May 2023 as International Partner, and actively co...
As International Partner of the Annual Investment Meeting 2023, WUSME will be present at the Convention taking place in Abu Dhabi on May 8 t...