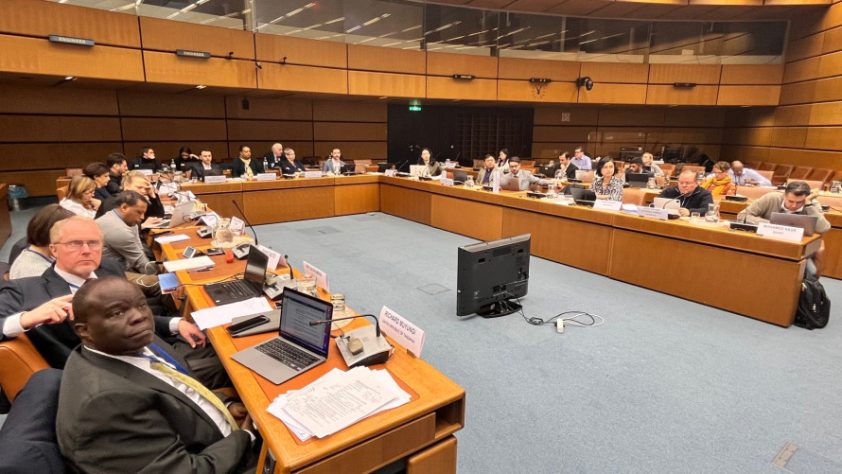 WUSME at the 32nd meeting of the UNFCCC Standing Committee on Finance
WUSME delegate and Ambassador in Chile Mr. Alessandro Bozzo attended the 32nd meeting of the Standing Committee on Finance of UNFCCC held on September 26-28, 2023 in Geneva, Switzerland and virtually.
The program provided a thorough review of the working documents in relation to the Mandates of the 27th session of the COP and the fourth session of the Conference of the Parties as a meeting of the Parties to the Paris Agreement. This included working on reviewing the definitions of Climate Financing, the work related to Article 2 paragraph 1 (c) of the Paris Agreement, as well as the Report on the duplication of Financing for Adaptation. Other topics covered referred to the SFC Forum on "Fair Transition Financing," as well as a review of the "Guide for operating financial institutions including the financial mechanism."
Mr. Bozzo noted how these stages of the project focused mainly on the design, improvement and complementation of the proposals with the contribution of the countries' representatives.
From the perspective of the beneficiary countries, it will be important to know how the benefits will be "capilarized" in such a way to reach all the existing economic units in the countries.
In this sense, MSMEs should be at the center of the projects since they are a very important echelon to reach most of the population, since they represent the vast majority of the existing economic units, where the largest amount of employment is also concentrated. This is even more relevant in the least developed countries where MSMEs can represent very close to 100% of existing companies.
On conclusion of his participation, the WUSME Ambassador also stressed that "There is a high and growing expectation about these projects around the climate and the implementation of them is key. To ensure the success of these programs, it will be essential to carry out different pilot projects and in all the beneficiary countries, in order to verify on the ground how the project behaves in relation to permeating the different bureaucratic barriers that can be faced in the countries, so that the resources reach the objectives of the project in the expected time, in the appropriate quantities and ensuring that they have successful results."
Photo: credit UNFCCC
Related Post
We are delighted to invite you to attend the Official EXHIBIT and SIDE EVENT of WUSME at COP28. EXHIBIT The Exhibit will be held on Dec 1-3 ...
Side Event and Exhibit proposed by WUSME at COP28, in association with Partner Organizations, have been officially confirmed. The Side Event...
WUSME participated in the 8th World Investment Forum held on October 16-20 in Abu Dhabi, United Arab Emirates with the contribution of the B...