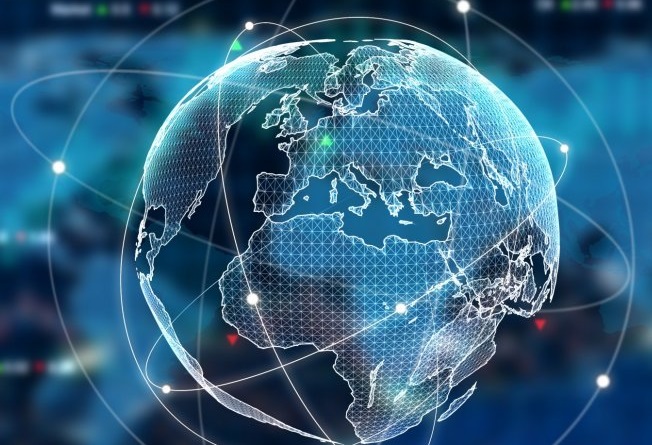 January 2020 Global Economic Prospects: Slow growth, policy challenges
January 8th, 2020 – Following its weakest performance since the global financial crisis, the world economy is poised for a modest rebound this year– if everything goes just right.
Hanging over this lethargic recovery are two other trends that raise questions about the course of economic growth: the unprecedented runup in debt worldwide, and the prolonged deceleration of productivity growth, which needs to pick up to bolster standards of living and poverty eradication.
Global growth is set to rise by 2.5% this year, a small uptick from 2.4% in 2019, as trade and investment gradually recover, the World Bank's semi-annual Global Economic Prospects forecasts. Advanced economies are expected to slow as a group to 1.4% from 1.6%, mainly reflecting lingering weakness in manufacturing.
Emerging market and developing economies will see growth accelerate to 4.1% from 3.5% last year. However, the pickup is anticipated to come largely from a small number of large emerging economies shaking off economic doldrums or stabilizing after recession or turbulence. For many other economies, growth is on track to decelerate as exports and investment remain weak.
A worrying aspect of the sluggish growth trend is that even if the recovery in emerging and developing economy growth takes place as expected, per capita growth will remain below long-term averages and will advance at a pace too slow to meet poverty eradication goals. Income growth would in fact be slowest in Sub-Saharan Africa – the region where 56 percent of the world's poor live.
And even this modest rally could be disrupted by any number of threats. Trade disputes could re-escalate. A sharper-than-expected growth slowdown in major economies such as China, the United States, or the Euro Area would similarly reverberate widely. A resurgence of financial stress in large emerging markets, as was experienced in Argentina and Turkey in 2018, an escalation of geopolitical tensions, or a series of extreme weather events could all have adverse effects on economic activity around the world.
More…https://www.worldbank.org/en/news/feature/2020/01/08/january-2020-global-economic-prospects-slow-growth-policy-challenges
Written by The World Bank
Photo: Inc.com
Related Post
PARIS/WASHINGTON, January 11h, 2021 – The World Bank plans to invest over $5 billion over the next five years to help restore degraded...
January 8th, 2021 – The Covid-19 pandemic has completely transformed the way we live, work, and interact with one another. Across the ...
Survey reveals 95 percent of African small and medium-sized enterprises (SMEs) did not receive government aid during COVID-19 pandemic Decem...