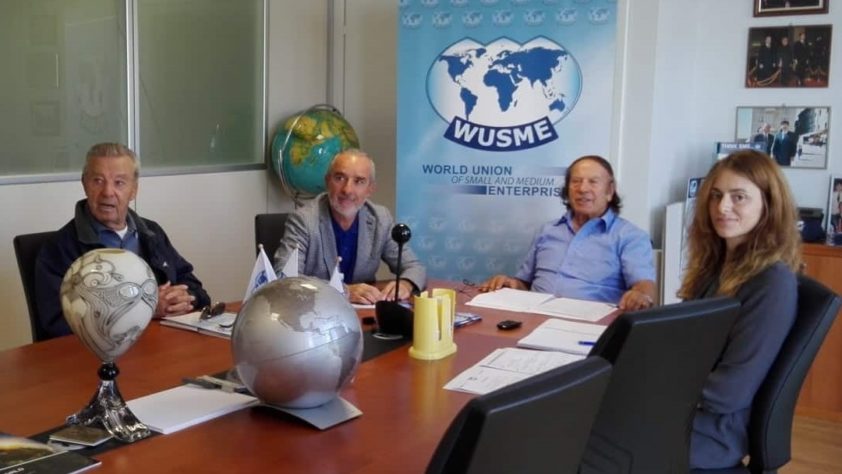 Meeting of the Board Special Committee
REPUBLIC OF SAN MARINO – On Wednesday, September 11th, 2019, the WUSME Board Special Committee held a meeting in the Headquarters of San Marino.
President Gian Franco Terenzi and Board Members Giorgio Battistini, Leo Gatti, Biagio Riccio and Loretta Menicucci present by proxy, met to discuss and express their opinion on subject matters relating to the most recent or forthcoming activities of the Organization.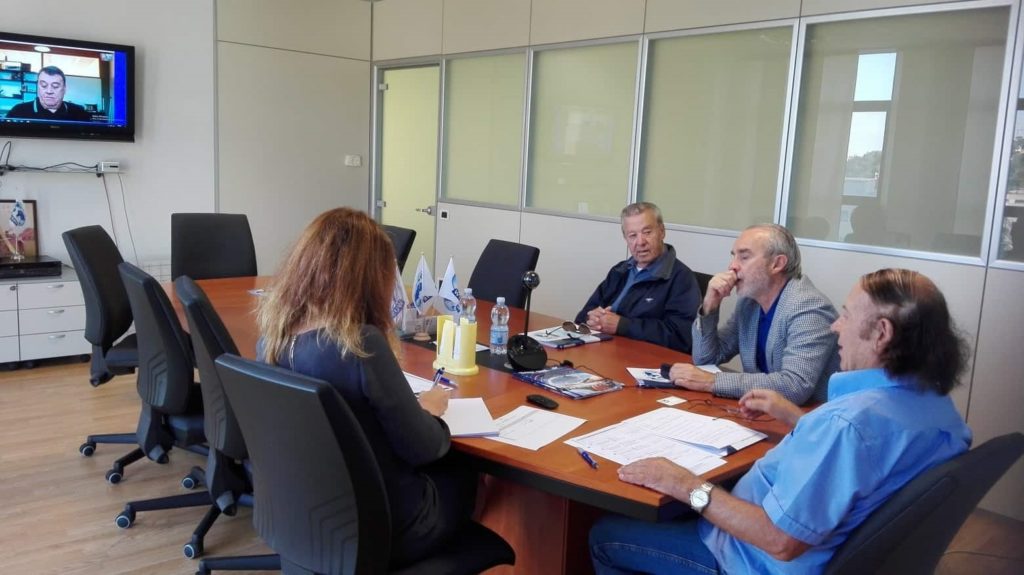 The agenda covered a wide range of issues, among which the launch of a new program of information development for SMEs, membership conditions for 2020, appointment of new WUSME Ambassadors and Ambassadresses and the implementation of an International survey on "SMEs and CLIMATE CHANGE", in view of WUSME's participation in COP25.
The proposals and deliberations, discussed and provisionally agreed on, will be submitted to the entire Board of Directors for final and formal approval and related implementation.
Photo: Skype video call with Mr. Biagio Riccio
Related Post
October 4th, 2019 – WUSME took part in the "Workshop on Trends in the Development of Traditional Craft Villages in the Industry 4.0 ...
On September 12th, 2019, WUSME President Gian Franco Terenzi met Ambassador of the Republic of Colombia in Italy, H.E. Ms. Gloria Isabel Ram...
On 4th September, 2019, in the Headquarters of San Marino, WUSME President, Mr. Gian Franco Terenzi, and Chairman of China Committee of Inte...