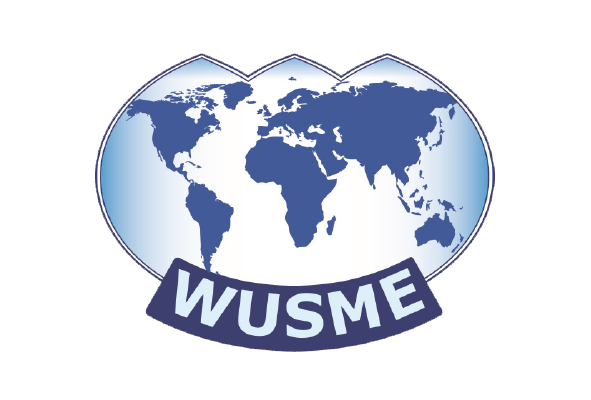 Meeting of the new Permanent Commission on SME Development
REPUBLIC OF SAN MARINO – July 25th, 2022 – The new Permanent Commission on SMEs Development of WUSME held its first meeting on July 25, 2022 to discuss areas of major concern for the Organization, such as climate change and collaboration with UNIDO.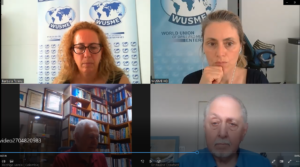 The new Commission, appointed by the Board of Directors on June 28, 2022, is composed by Prof. James Omps as Chairman, Prof. Rodrigo Varela and Dr. J.S. Juneja as Vice Chairmen, Members Mr. Daniel Musiitwa Ssubi, Mr. Giorgio Battistini, Mr. Giancarlo Grasso, Mr. Dennis Hughey, Mr. Alan Land, Prof. Mohamed Tajudin Alias and Ms. Barbara Terenzi as Observer.
On the occasion, the Commission Members present preliminary discussed the development of SMEs through SMES facing Climate Change in view of the planned participation of WUSME in COP27.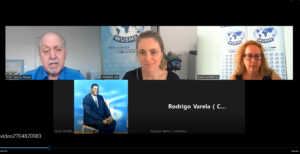 Photo: a moment of the meeting.
Related Post
REPUBLIC OF SAN MARINO – September 19th, 2022 – The Permanent Commission on Social Issues and Women Entrepreneurship of WUSME held a...
WUSME participated in the Africa Climate Week (ACW 2022), from 29 August to 2 September 2022 in Libreville, Gabon. The event was co-organize...
WUSME will take part in COP27, to be held in Sharm El-Sheikh, Egypt from 6 to 18 November 2022, and hold an official SIDE EVENT with associa...