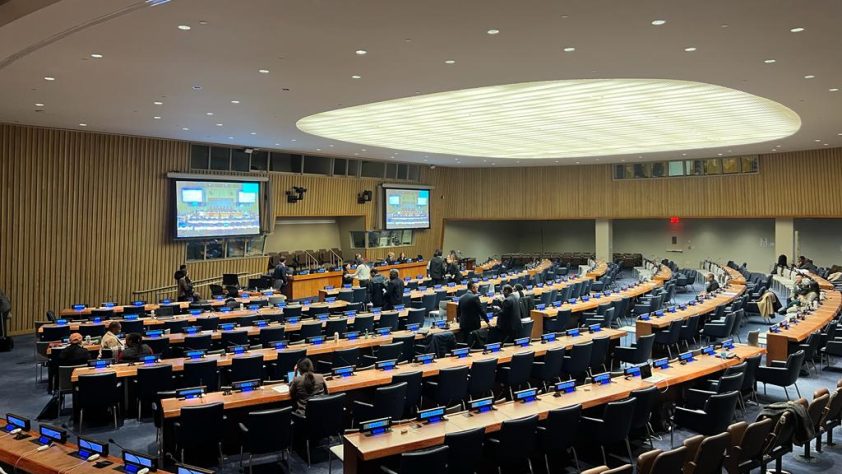 WUSME at the 61st session of the UN COMMISSION FOR SOCIAL DEVELOPMENT (CSOCD61)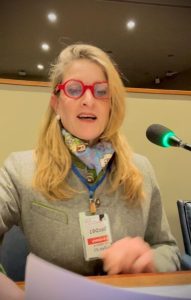 On February 13, 2023 Dr. Annie Borello, Permanent Representative of WUSME to UN HQ in New York City, attended the 61st Session of the Commission for Social Development (CSocD61) to convey a message on behalf of the Union of Small and Medium Enterprises. during the General Discussion.
In her statement, Dr. Borello highlighted how "it is essential for governments and international organizations to promote entrepreneurship with adequate public policies and to focus on women entrepreneurs, with programs supporting the development of small and medium-sized enterprises, vocational and entrepreneurial training activities, promotion of best practices, green economy, digitalization that helps to bridge physical and social gaps, and technology transfer, especially to micro, small and medium-sized enterprises operating in key sectors for the social development of emerging countries, which contributes to sustainable development goals and decreases inequality."
She also stressed how "Fostering women's entrepreneurship directly and indirectly address inequalities in a particularly effective way, contributing to the wellbeing of families, allowing the development of new childcare solutions thus preventing also criminality, child labor and trafficking."
Additional recommendations have been expressed in the written statement submitted by WUSME for the Session and officially published on the relate website.
WUSME stands ready to work with all partners that share these goals for the improvement of the conditions of communities around the world and looks forward to the results of the deliberations of the 61st United Nations Commission on Social Development.
Related Post
WUSME attended, as International Partner, the 3° edition of the International SME Convention, held in New Delhi (India) from 19 to 21 of Ma...
WUSME will join the ANNUAL INVESTMENT MEETING 2023, to be held in Abu Dhabi from 8 to 10 of May 2023, as International Partner. This year...
WUSME Ambassadress in Connecticut, Ms. Fran Pastore, attended the 67th Session of the United Nations Commission on the Status of Women (CSW6...