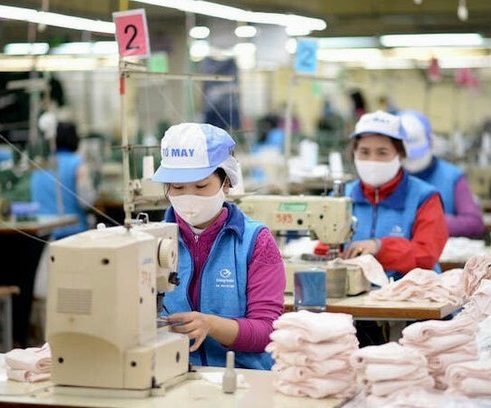 SMEs in APAC spent more on technology in 2021 than ever before
October 18th, 2022 – Small and medium-size enterprises (SMEs) are a critical engine for the global economy — they account for two-thirds of global employment and half of global GDP. While all companies have had to quickly adapt to disruption and greater uncertainty, SMEs are particularly susceptible. Even in a recent report by UOB titled 'Asean SME Transformation Study' by UOB, it was highlighted how amidst the economic headwinds from the Ukraine conflict, repeated pandemic waves across Asia, supply chain challenges and high inflation, there has been increased volatility and therefore risk, to SMEs.
The report by UOB, in collaboration with professional services firm Accenture and business analytics company Dun & Bradstreet, surveyed 1,500 SMEs from Singapore, Malaysia, Indonesia, Thailand and Vietnam, with equal representation from each country. Among the main concerns highlighted in the report is the fact that over half (54%) of SMEs surveyed said that their existing cash flow can only sustain them for less than six months.
Yet, a majority (55% ) of businesses expressed optimism about their business recovery outlook despite challenges posed by recent geopolitical and macroeconomic developments. However, while there is renewed ambition towards business recovery, a significant proportion of SMEs (45%) in the region remain concerned about the need to transform their business models , particularly in the areas of digitalization and sustainability.
This theme came across more strongly in Thailand (505) and Vietnam (50%). Interestingly, 66% of the respondents spent more on technology through 2021 compared with previous years. The same number indicated they are keen to invest more in technology, especially in the areas of digital marketing, customer management, sales, network management and operational processes.
More…https://techwireasia.com/2022/09/uob-smes-in-apac-spent-more-on-technology-in-2021-than-ever-before/
Written by Techwire Asia
Photo: VnExpress International
Related Post
Global experts meeting during a panel session at the second international summit on food production in Dakar called for accelerated avenues ...
The "OECD Financing SMEs and Entrepreneurs Scoreboard: 2023 Highlights" document SME and entrepreneurship financing trends, cond...
Artificial Intelligence (AI) could trigger a new production revolution, radically transforming business practices and conditions. This repor...