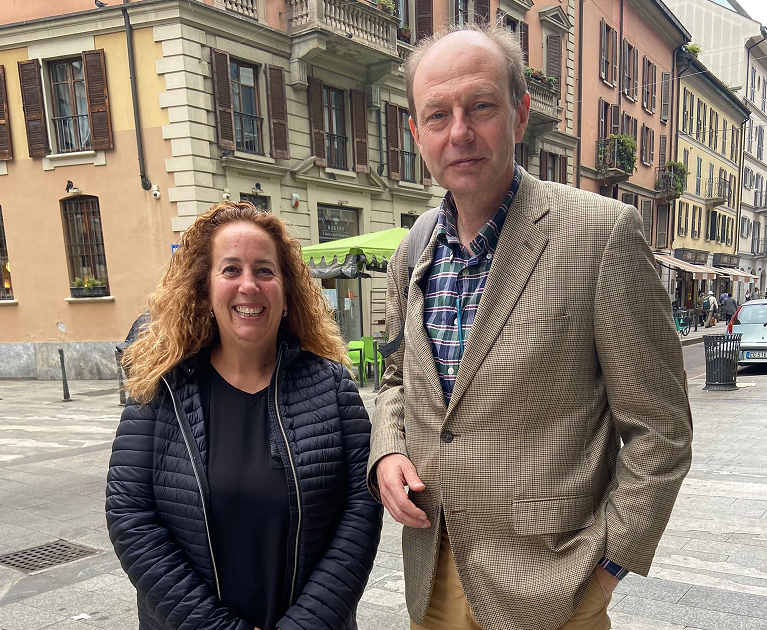 Meeting between WUSME President Barbara Terenzi and WUSME Ambassador in Chile Alessandro Bozzo
WUSME President Barbara Terenzi met WUSME Ambassador to Chile Alessandro Bozzo in Milan on 17 October 2023 on occasion of his visit to Italy.
During the meeting, discussion covered mainly initiatives and measures to have a real impact on SMEs, particularly in less developed countries and with a focus on projects related to climate change, also in view of WUSME's participation in the COP.
One of the ideas suggested by Mr. Bozzo, as SMEs finance expert and a World Bank Consultant, has been to create a guarantee system to encourage the financing of SMEs at international level, using the best practices deriving from guarantee models already successfully tested in different parts of the world.
Related Post
We are delighted to invite you to attend the Official EXHIBIT and SIDE EVENT of WUSME at COP28. EXHIBIT The Exhibit will be held on Dec 1-3 ...
Side Event and Exhibit proposed by WUSME at COP28, in association with Partner Organizations, have been officially confirmed. The Side Event...
WUSME participated in the 8th World Investment Forum held on October 16-20 in Abu Dhabi, United Arab Emirates with the contribution of the B...