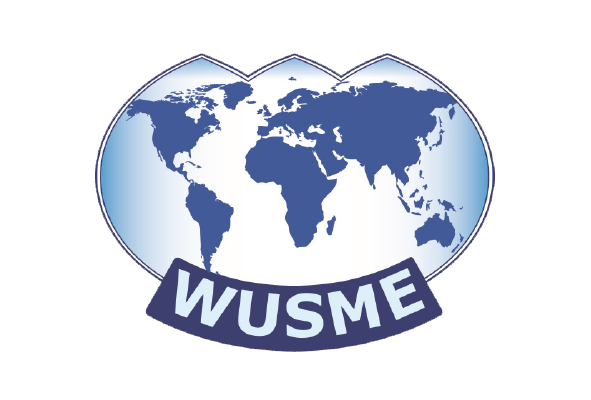 Meeting of the Board, appointment of the new WUSME President
REPUBLIC OF SAN MARINO – A meeting of the WUSME Board of Directors was held yesterday, Thursday, June 11th, 2020 in the Headquarters of San Marino and by videoconference, allowing the Organization to have a new President and Legal Representative, in the person of Mrs. Barbara Terenzi, able to give continuity to the work initiated and directed masterfully by Dr. Gian Franco Terenzi in these ten years of activity.
At the end of the meeting of the Board, the newly elected WUSME President conveyed a message to the Directors, as reported here below: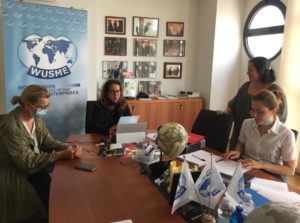 "Esteemed Members of the Board,
First of all, I wish to thank you for being here today, in this particular time for the world, for WUSME and for myself as well.
I acknowledge the decision taken by the Board of Directors and accept the position of WUSME President with honor and humbleness.
It is with conviction and determination that I will continue the path traced by my father 10 years ago with the creation of WUSME.
As you know, his commitment to support small and medium enterprises is long-standing. I was already at his side about 30 years ago, after he had created a first association for the protection and support of businesses and crafts at a national level.
My father has always been close to SMEs, even in this complicated period.
I know that he was planning many initiatives, that he had been in contact with many of you recently and that he had promoted the launch of several projects currently underway.
I count on your contribution and commitment in helping me give continuity to this Organization, through a profitable collaboration, the creation of secondary offices and the realization of the different initiatives under development, sharing proposals useful to support WUSME in implementing its action effectively.
Among the initiatives considered, it's been also envisaged the organization of a "POST COVID" event, to be held towards the end of the year, to discuss the future of SMEs.
I wish to confirm my will to realize this event, which will also be occasion to honor my father's memory and celebrate the 10 years Anniversary of WUSME, for which we are all here today gathered".
Related Post
REPUBLIC OF SAN MARINO – On Thursday, April 30th, 2020, the WUSME Permanent Commission on Social Issues and Women Entrepreneurship hel...
REPUBLIC OF SAN MARINO – With deep sorrow WUSME announces the sudden and unexpected demise of President Dr. Gian Franco Terenzi, on Ma...
REPUBLIC OF SAN MARINO – April 24th, 2020 – As a result of the meeting held by the Special Committee on April 10, 2020 and approval ...