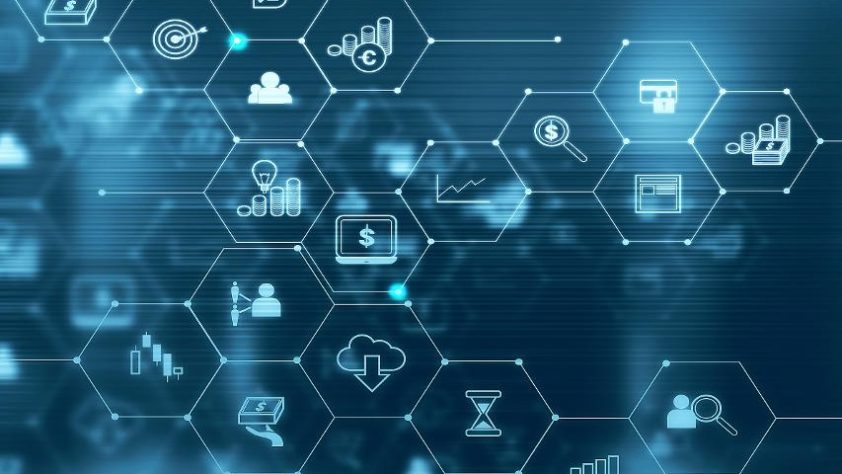 Is fintech the key to African SMEs' Covid-19 recovery?
June 15th, 2020 – Over the next 15 months, Africa is set to receive a total of $50bn towards its economic recovery from the World Bank, which has identified the protection of the region's small and medium-sized enterprises (SMEs) as essential to its economic bounce-back from the coronavirus. Financial technology (fintech) has a key role to play in this.
SMEs have proven particularly vulnerable to the economic side-effects of Covid-19, such as increased operating costs due to supply chain disruption, or the need to diversify customer bases and suppliers.
However, throughout the pandemic fintech solutions have been helping the continent's SMEs overcome these and other challenges, principally by enabling digital transactions and facilitating fast and convenient access to credit.
The World Bank has thus encouraged Africa to invest in digital technology, through the introduction of new digital platforms, the installation of digital infrastructure, the development of digital skills and the establishment of an enabling regulatory environment.
Benefits of digital payments
One of the primary benefits that fintech can provide to SMEs is electronic payments.
The appeal of such methods has grown during Covid-19, as they eliminate the need for cash – a potential vehicle for the virus. Electronic payments not only enable customers to maintain physical distance from cashiers, but also to pay for goods and services from their homes, generating business for local SMEs that can provide at-home services.
As Covid-19 subsides, the recent spread of cashless solutions will need to be sustained. For this to happen, the benefits of digital payment systems need to outweigh the convenience of cash.
Both businesses and customers may prefer cash to digital payment for small purchases, due to the low comparative cost – there being no additional fees or surcharges – and the fact there are no barriers to entry. Indeed, Juliet Anammah, chairwoman of Jumia Nigeria and head of institutional affairs of the e-commerce group across Africa, recently told OBG that reducing costs would be key to encouraging Nigerians to opt for digital transactions.
The continent has seen some support for electronic financial services at an institutional level. For example, the Central Bank of Kenya (CBK) announced in March that banks would waive fees for financial transfers via mobile banking.
Further to this, in the same month Kenya's Safaricom announced that all user-to-user transactions under KSh1000 ($9.38) would be free for 90 days, and increased the daily transaction limit for SMEs from KSh70,000 ($657) to KSh150,000 ($1400).
The private sector has also helped lower the cost of digital transactions for African users, with Lagos-based Paga and JumiaPay both reducing user fees.
Even beyond the period of Covid-19-related restrictions, digital transactions can offer economic benefits to Africa's SMEs, among them a reduced economic cost of handling cash. For example, the efficiency of delivery companies would be improved by reduced need for their drivers to have the correct change for cash transactions, which is a particular challenge in markets that have highly inflated currencies.
More…https://oxfordbusinessgroup.com/news/fintech-key-african-smes-covid-19-recovery
Written by Oxford Business Group
Photo: Forbes
Related Post
July 6th, 2020 – As the impact of COVID-19 continues to be felt across the world's economies, supporting SMEs to maintain operations...
June 26th, 2020 – Visa has recently announced a commitment to support 10 million small businesses across Asia Pacific, including Vietn...
June 22th, 2020 – The practical challenge of quickly getting financial support in the hands of people who lost jobs amid the COVID-19 ...