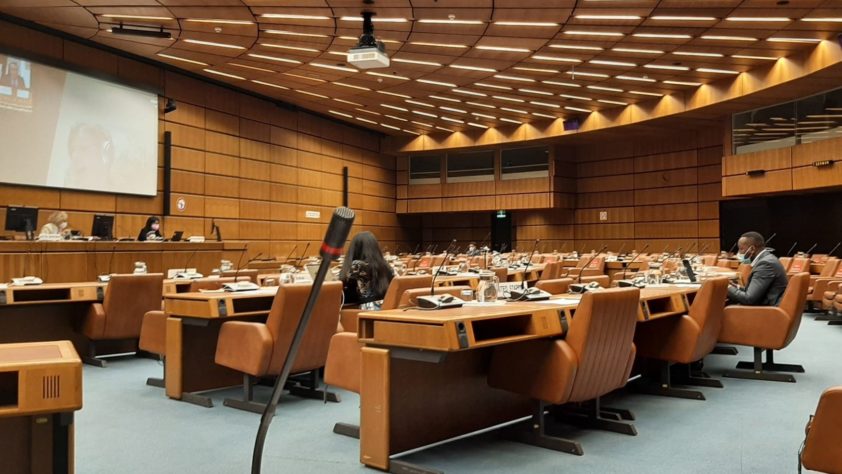 WUSME at 36th session of the UNCITRAL in Vienna
VIENNA – October 12th, 2021 – WUSME attended the 36th session of the UNCITRAL Working Group (the United Nations Commission on International Trade Law) on enhancing access of MSME to credit, which took place in Vienna from 4 to 8 October 2021.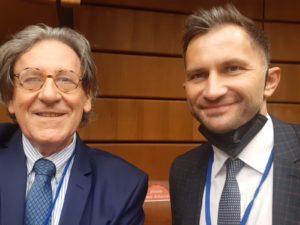 Delegate of the Organization to the event, Mr. Michel Fossaert, WUSME Member of the Board, who spoke during the proceedings, reporting considerations expressed in the Statement submitted by WUSME and put on record by the Working Group.
Mr. Fossaert focused on some issues in particular, such as loans and guarantees, strengthening the resilience and liquidity of companies and financing to support the energy transition of SMEs.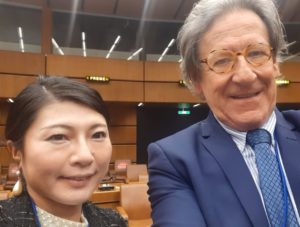 Photo N.1: General view Board Room
Photo N.2: Mr. Michel Fossaert with Dr. Marek Dubovec, Executive Director National Law Center expert for Commercial Law Reform
Photo N.3: Mr. Michel Fossaert with Mrs Megumi Hara from Japan 's delegation
Related Post
November 24th, 2021 – WUSME will be Partner of the "Global Policy Dialogue: Post COVID-19 Resurgence of MSMEs and Competition Policy...
WUSME attended COP26, the United Nations Conference on Climate Change, which took place this year under the presidency of the United Kingdom...
REPUBLIC OF SAN MARINO – October 29th, 2021 – WUSME will attend, under the permitted conditions, the COP26, the UN conference on...