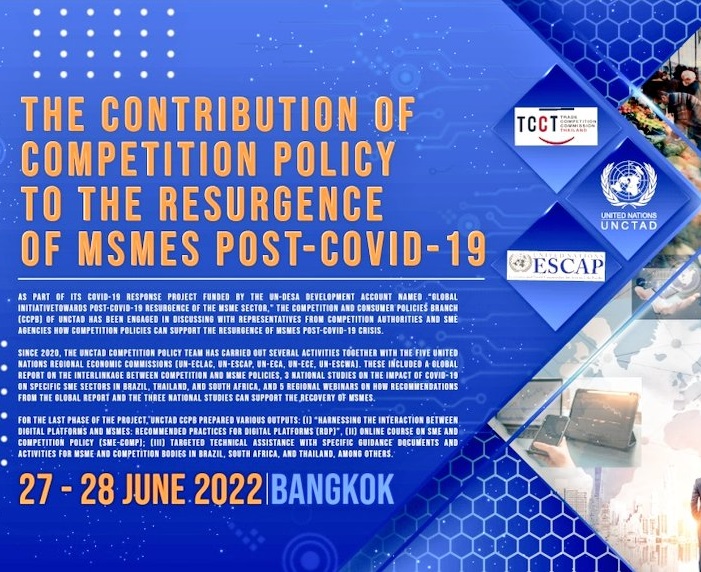 Conference on the Contribution of Competition Policy to the Resurgence of MSMEs post-COVID-19
On the occasion of the MSME DAY J(UNE 27), WUSME will participate in events organized by the United Nations.
Mr. Vinod Kumar, WUSME Board Member, and Mr. Nestor Buenaflor, WUSME Ambassador in Thailand, will speak at the event organized by UNCTAD and ESCAP on the "THE CONTRIBUTION OF COMPETITION POLICY TO THE RESURGENCE OF MSMES POST-COVID-19" held in Bangkok (Thailand) and virtually on 27 and 28 June.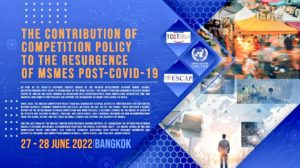 Mr. Kumar will speak in the session on the topic "Presentation of the online course on SMEs and competition policy" while Mr. Buenaflor will speak in the session "Presentation: Exploiting the interaction between digital platforms and SMEs: recommended practices for digital platforms".
You are invited to follow this event by registering at the link https://bit.ly/3ybdPmu where you will also find the complete program and all the accompanying documentation.
Related Post
As NGO accredited to the United Nations Economic and Social Council (ECOSOC), WUSME was entitled to submit a Written Statement for the 61st ...
Dec 14, 2022 – A meeting of the Board of WUSME was held on Wednesday Dec 14h, 2022 in the Headquarters of San Marino and by videoconferenc...
Dec 5, 2022 – WUSME President Barbara Terenzi visited "Artigiano in Fiera", the International Exhibition of Artisans and C...